23/03/2024
Wedding Flower Masterclass
An exclusive workshop that will give you confidence to prepare wedding flowers yourself.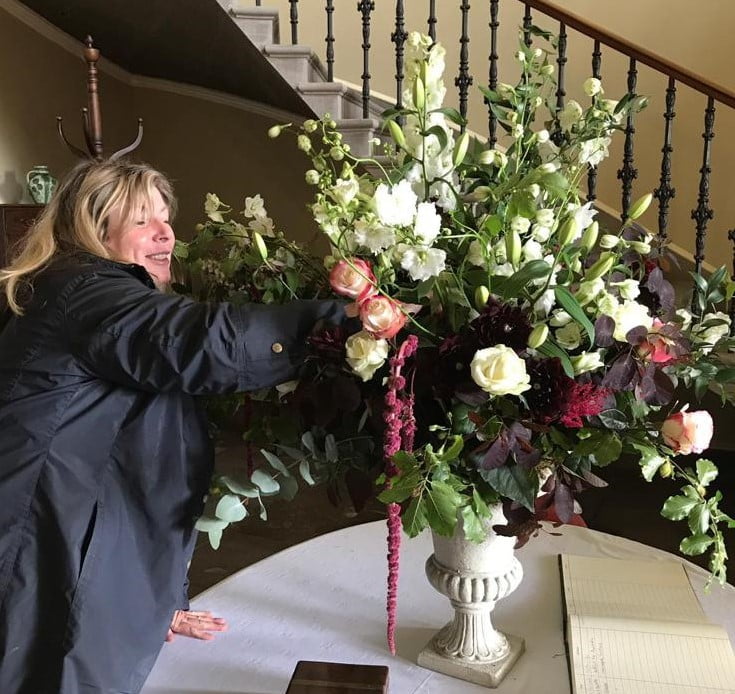 Guided by renowned florist and stylist Caroline Millar, using traditional methods and demonstrating how to create the most sensational flowers for your special day, you will cover every step of the process, from sourcing flowers to creating beautiful arrangements and bouquets to make an impact. 
Through a wide range of step-by-step demonstrations, you will learn all the key floristry techniques and tools needed to make everything from Pedestal and Candle Arrangements, to Large Vase Arrangements, two different styles of Bridal Bouquets and Buttonholes. The day will end with a hands-on tutorial, where you will make your own Buttonhole or Corsage to take home. 
Course notes for each demonstration will be provided. 
Morning coffee, a delicious lunch and all refreshments during the day are included. 
This course is suitable for all levels with no experience necessary, however if you have already dabbled with flowers please do bring your own trusty secateurs or strong scissors. 
Come and spend a creative, fun and fulfilling day with Caroline learning how to create your own wedding flowers. 
Caroline Millar trained at the internationally recognised Jane Packer Flower School, London – and has gone on to work as a floral stylist for magazines, films and TV as well as weddings and large events. Caroline runs the Florist and the Woodturner shop in Duns, Scottish Borders. 
A one-day workshop / 10.00am prompt until 4.00pm / Beginners level / No experience of flowers necessary / Maximum of 12 people 
£175 per person 
Event Details
Valid tickets:
Event Ticket