Keeping you safe during your visit
1st October 2020
The safety of our visitors and colleagues is a priority, therefore we have put a number of measures in place to ensure you have a safe and enjoyable visit.
From the 1st October onwards the walled gardens, and Terrace Café (with a new autumn menu) will remain open 7 days per week.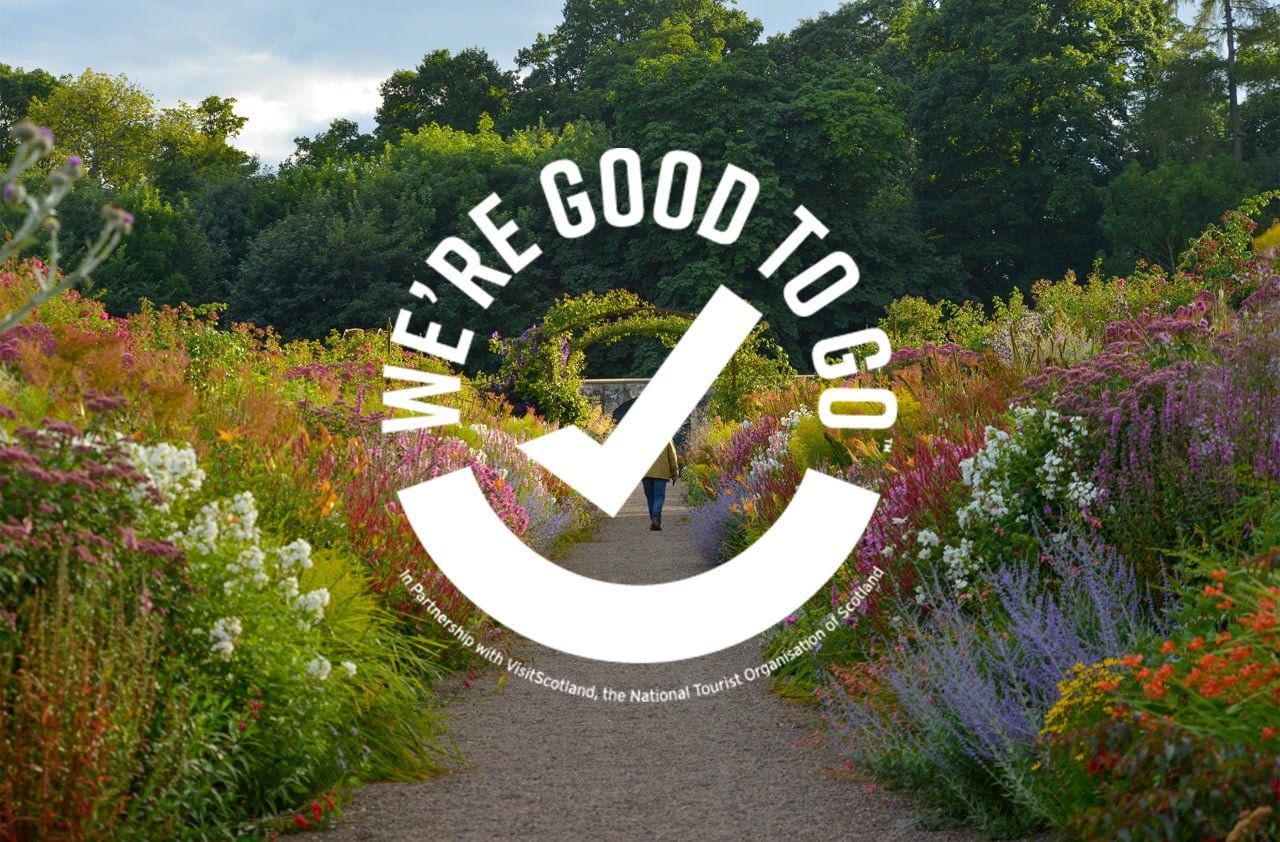 We are doing everything we can to keep you safe by:
Giving a warm welcome at a distance
Upgrading the toilet facilities
Placing hand sanitiser stations at the car park, Gardens and Terrace Café
Using one way systems
Adding additional signage to assist visitors and staff in adhering to social distancing
Ensuring extra cleaning measures are in place
Making contactless payments possible
What we kindly ask in return:
Please keep your distance from staff and other visitors
Wash your hands with soap and water after using the facilities
Use our hand sanitiser dispensers
Please wear a face covering when entering the Terrace Café and shop.
We very much look forward to welcoming you back to Floors Castle & Gardens. Have an enjoyable visit.