Floors Forestry
Bowmont Forest, Roxburghe Estates, Kelso, TD5 8EA.
Floors Forestry is based at Bowmont Forest Sawmill on the Roxburghe Estate. It is the first company in the Scottish Borders to solely provide logs and wood fuel from its own woodlands.
Established originally as a fencing business utilising timber from the Roxburghe Estate woodlands, the Floors Forestry team decided to expand in a new direction to take advantage of the environmental and cost saving benefits of using sustainable timber from the Estate for woodchips.
With a significant investment in drying and storage capacity of woodchips along with wood chipping machinery and firewood processing equipment , we can supply woodchips and logs that are sourced solely from timber grown on our Estate as well as offering a contract chipping service for farmers and other property owners.
We continue to provide customers with premium fencing products, wire nets and accessories and we can offer delivery service by tipping pickup truck.
Floors Forestry are now producing and selling high quality dry hardwood logs at Bowmont Forest Sawmill, Kelso.
All our firewood is sourced locally from our sustainably managed Estate woodlands. Timber is cut to length and split using a Posch Firewood Processor. Split logs are stored in cubic metre ventilated bags to dry out. These bags are then tipped into our pickup truck for delivery or can be collected from the sawmill.
Prices
I x bag £94.50 inc VAT
2+ bags £89.25 per bag inc VAT
Prices do not include delivery which starts at £25 per load delivered to the Kelso area. Please contact Floors Forestry if you require further information on our delivery costs.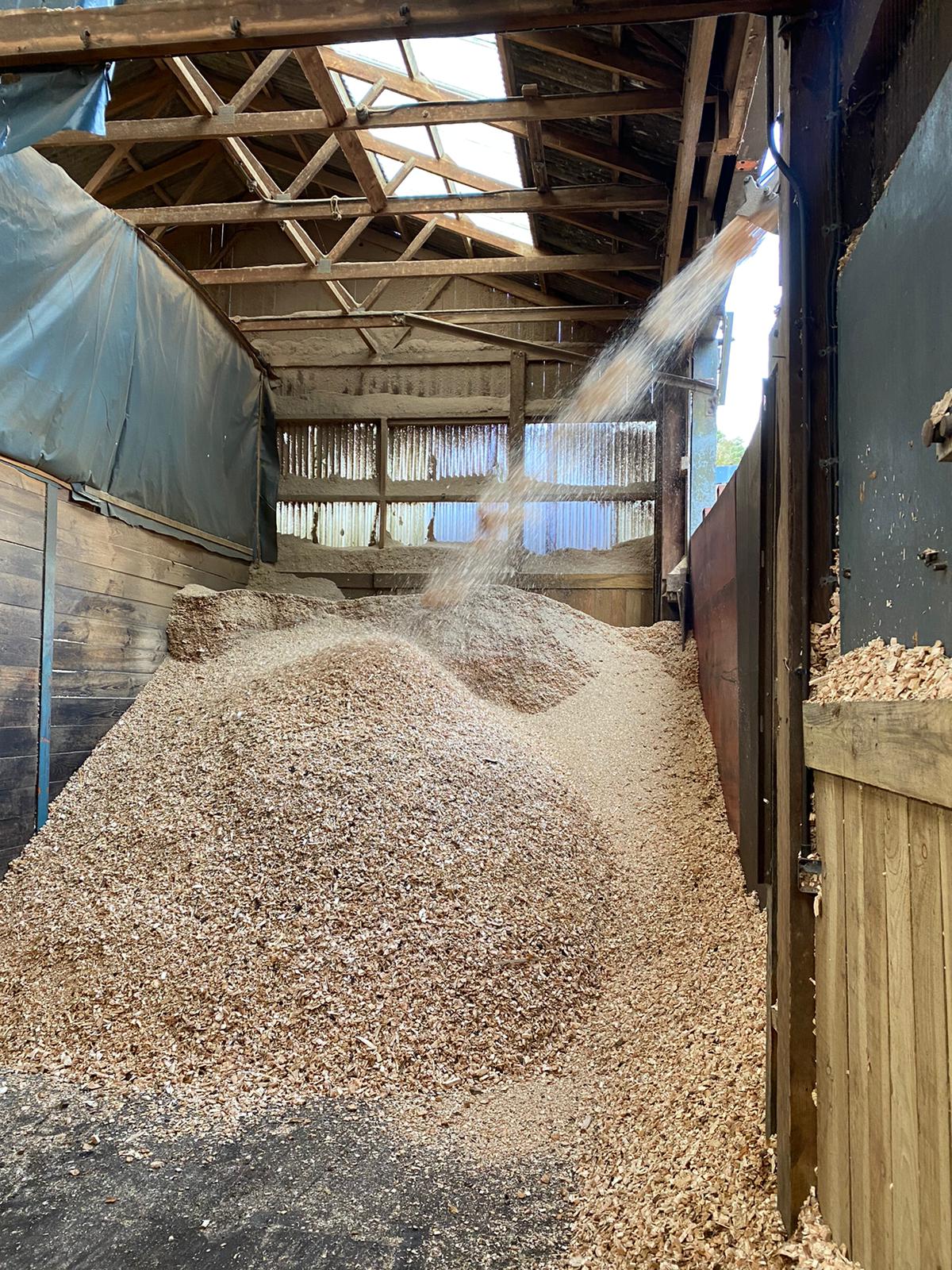 Contact Us:
Tel: 01573 450253
E mail: [email protected]
Opening Hours:
Monday – Thursday – 8.00am to 4.30pm
Friday 8am to 3.30pm
Find Us:
Located just 2 miles out of Heiton nr Kelso.
Floors Forestry, Bowmont Forest, Roxburghe Estates, Kelso, TD5 8EA