The 4 acre walled garden is a showpiece of seasonal colour and interest.
The glasshouses date from the 1850's and the Victorian tradition of growing tender plants and fruits continues today. A Tapestry garden has been created with a mix of meandering paths, hidden corners and other features to explore.
Relocated to the West of the Castle in 1857, the Walled Gardens historically grew fruit and vegetables for the Castle Kitchen and to provide flowers for the House. This tradition continues today and 2016 saw the Duchess leading a major new development that will enhance the visitor experience. The creation of a new Tapestry Garden, combined with the glasshouses that showcase the renowned vinery and soft fruit production opening for the first time to the public, is indeed well worth seeing.
The herbaceous borders at Floors Castle are some of the finest in the whole of the UK. From the regal silver and blue border through the fiery reds of the hot border, they simply take your breath away.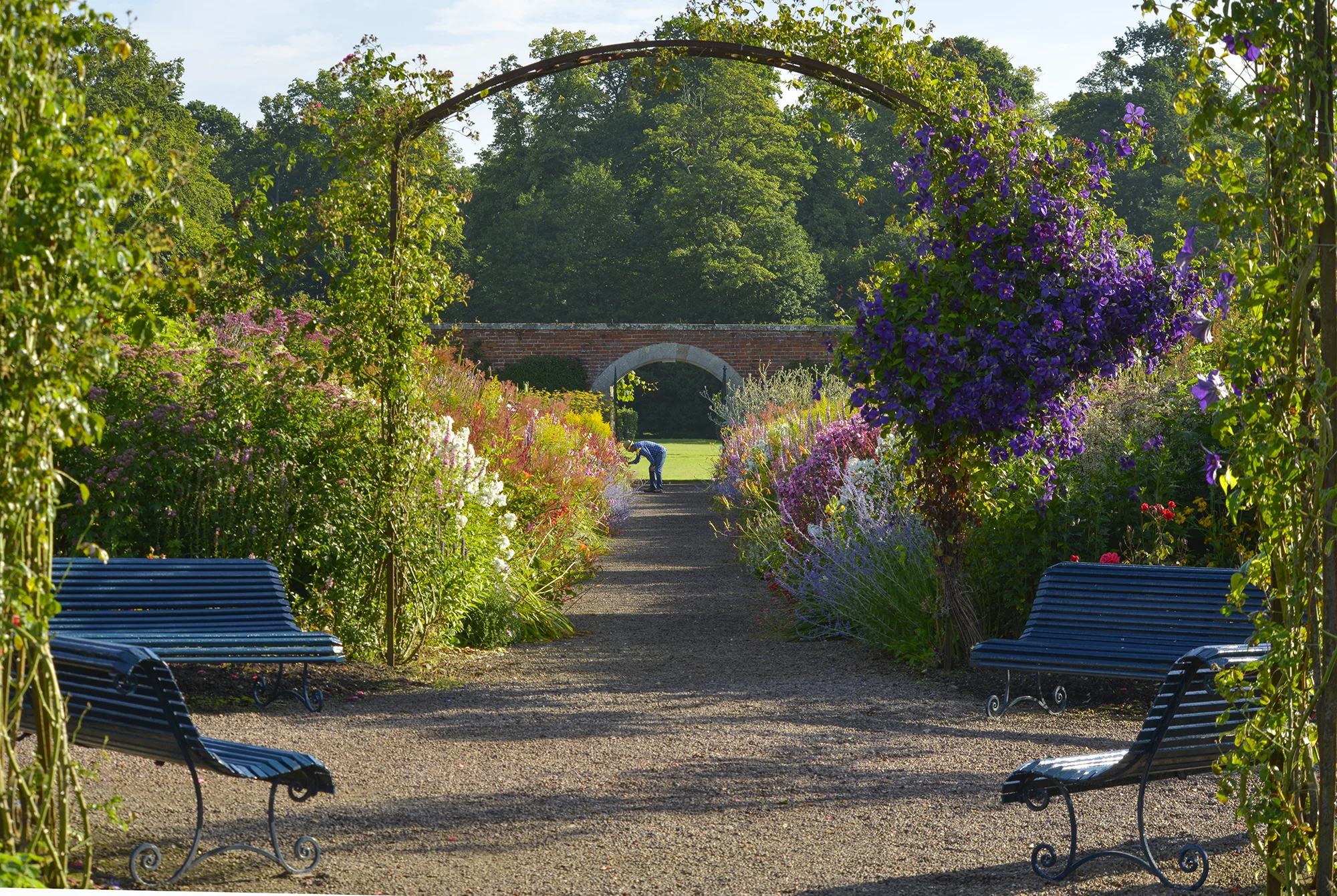 Floors Castle Gardens & Grounds
Fall under the spell of our picturesque grounds and beautiful gardens in Scotland at Floors castle.