Perfectly positioned between the Castle and the woodland car park, and open seasonally from May to September
Virginia Duchess of Roxburghe re-designed and refurbished the Courtyard Café, creating an enjoyable place to relax for a coffee or light lunch with family or larger groups. Formerly a stable block for the familys' polo ponies, the walls are covered in pictures of the equine residents from years gone by.
Lunch Menu
The Courtyard Café offers a delicious selection of Grab and Go light lunch options. From homemade soup to freshly prepared sandwiches and a special selection of cakes and traybakes made in the Floors Castle Kitchen. Pop in for a bite to eat after exploring the Castle or taking a wonder around the grounds. Outdoor seating is available together with benches with views over the River Tweed to soak up the splendid scenery. Our outdoor seating area is dog friendly.
Hot & Cold Drinks
Good quality tea and coffee is important to us and we use the very best selection from Brodies of Edinburgh.
The drinks fridge in the Courtyard Café is well stocked with a range of quality refreshments, including: locally produced apple juice (from Laprig, who are just 7 miles away) and Summerhouse – a renowned Scottish lemonade producer. We are also licensed to sell alcohol in the café and have a fine selection of wine, bottled beer and cider available.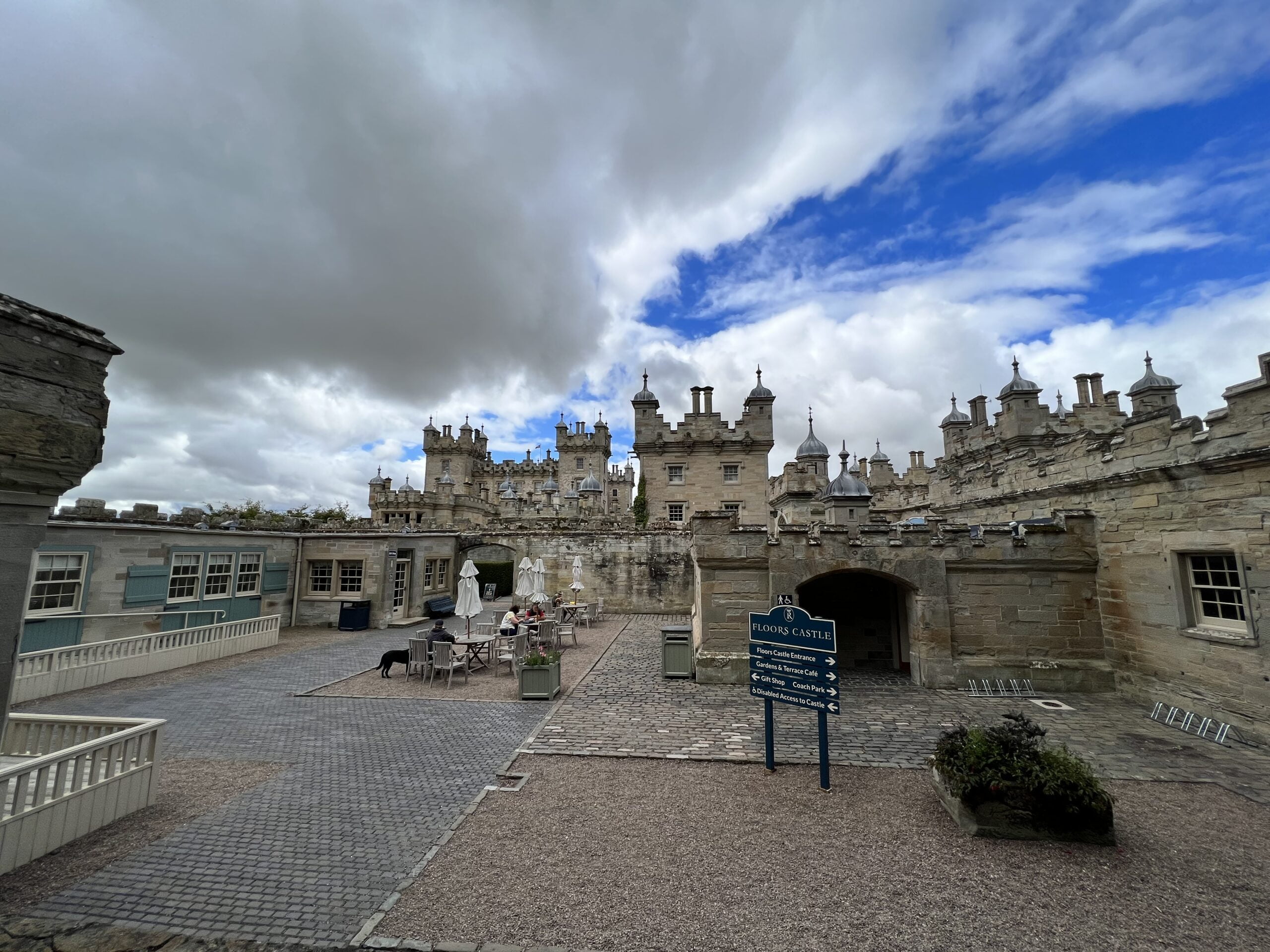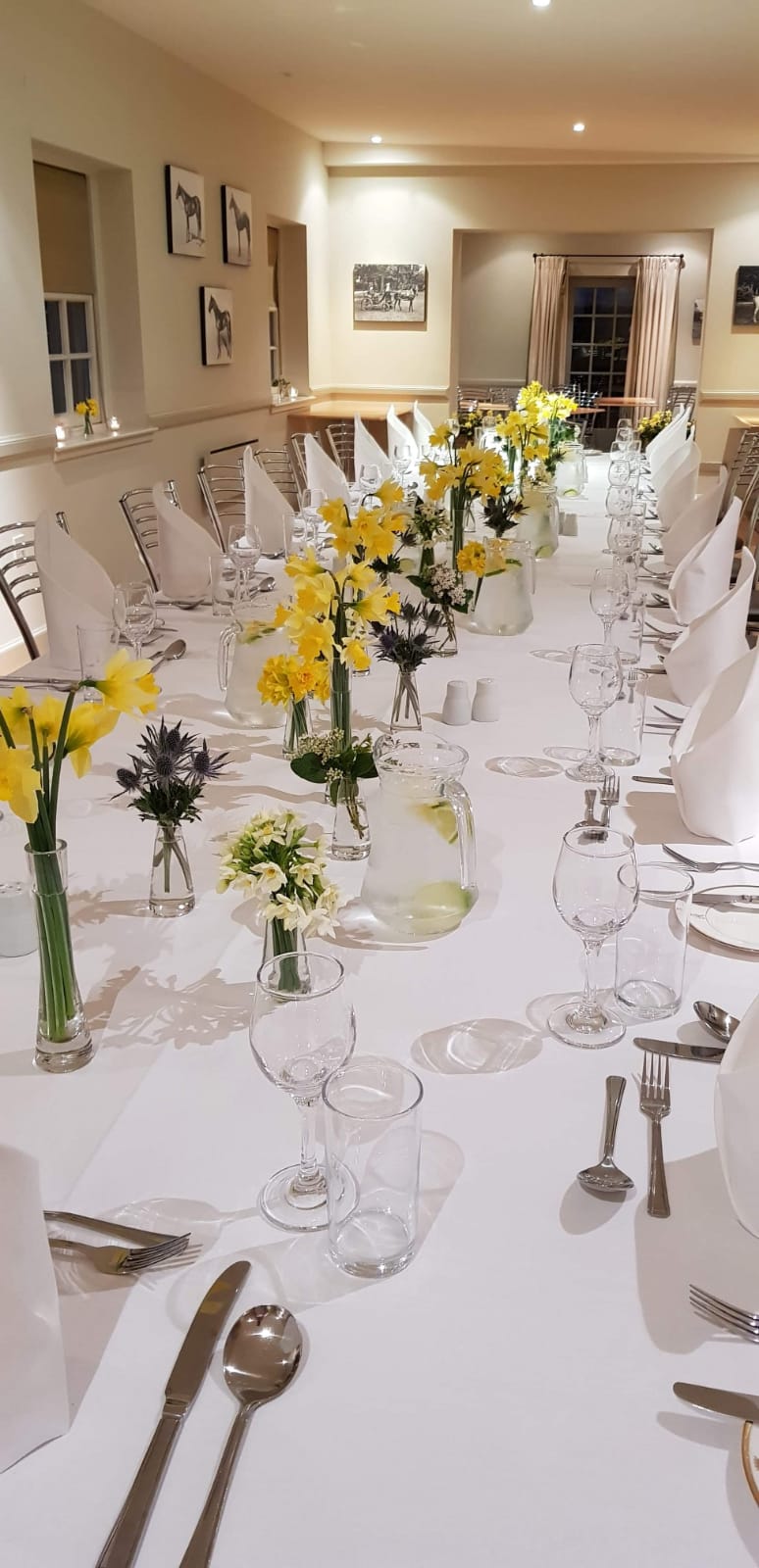 Group Bookings
We are always delighted to welcome group bookings and an area within the Courtyard Café can be reserved for larger parties. Outside the open season, the Courtyard Café can be booked for private events. Please contact us to discuss your requirements. Our team will be happy to assist.
Call 01573 227655, or email [email protected].