Quality Scottish food locally sourced food at Floors Castle
22nd June 2021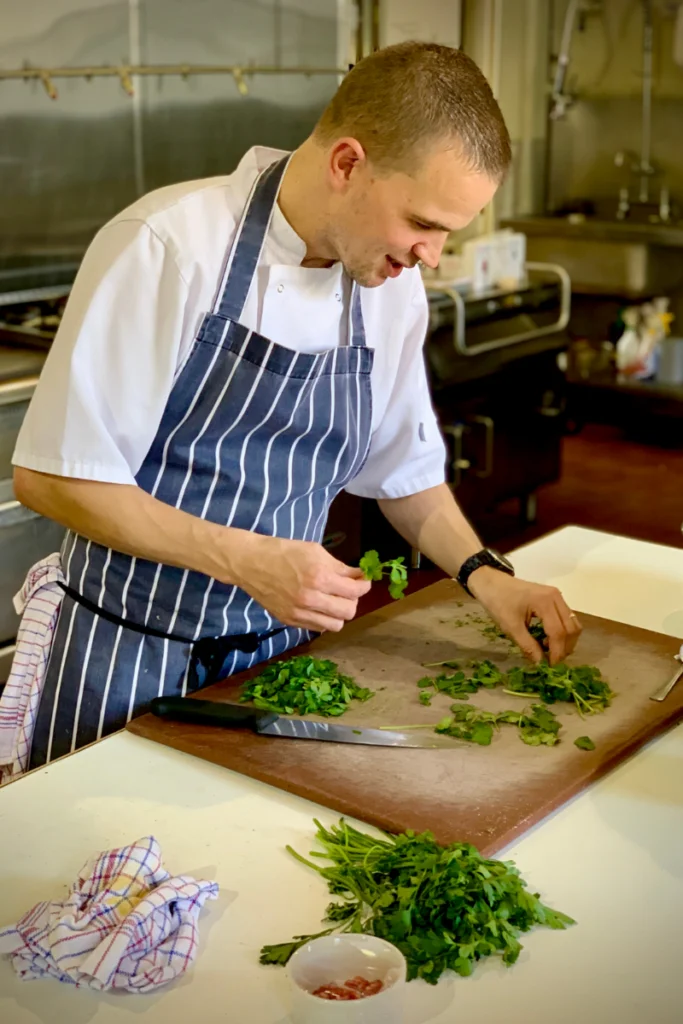 Floors Castle are proud to serve a wealth of fantastic produce from the Estate and our group of excellent local producers
The quality of our food and drinks served in our Terrace Cafe is really important to us. As much as possible, we use the fantastic produce from the Estate itself, but we also work with a group of excellent local producers.
When in season, our game pie, made with Estate game, is delicious. Our Apple Shed Deli freezer is always stocked full of oven-ready luxury Castle made freezer meals all year round and Estate grouse and pheasants over the winter, so keep an eye out for them during the months ahead.
Floors Farming runs a variety of farms in hand. Around Kelso, the oats grown on our in-hand farms are sent to John Hogarth Ltd, millers of the finest Scottish oatmeal. Hogarths, which can be seen from the Castle, in turn, provides the rolled oats used in our granola and flapjacks.
We sell delicious ice cream from S. Luca of Musselburgh, who have been crafting luxury dairy ice cream for over 100 years. The Luca's family's dedication to their grandfather's original recipe and passion for sourcing quality ingredients has established S. Luca as a Scottish treasure.
Made from fresh Scottish double cream and whole milk, S. Luca Dairy Ice Cream is renowned for its smooth, creamy texture and sophisticated taste.
The local honey business keeps bees on our heather on our grouse moor throughout the flowering season. This heather honey, produced by Willie Robson at Chain Bridge Honey Farm near Berwick-upon-Tweed, is available to buy in the Deli.
We have a longstanding relationship and proud connection with RG Foreman & Son, based in Norham. One of the most reputable butchers in the Borders, they supply us with all of our meat, sourced from local farms, including our own.
The eggs we use are from Ednam West Mains Farm from Messrs Roberts. We source as much of our fish ingredients as possible from DR Collins and their boats off the east and west coast of Scotland via their Eyemouth base.
Our fruit and vegetables, when not picked freshly from the garden, are provided by local vegetable merchant Andy Green. He sources as much as possible locally, including from Border Berries, just down the road outside Kelso!
The Terrace Cafe is open all year round, 7 days a week and is the perfect spot for a relaxing lunch after a stroll around the beautiful Walled Garden here at Floors.