August's Summer Garden Update
31st July 2023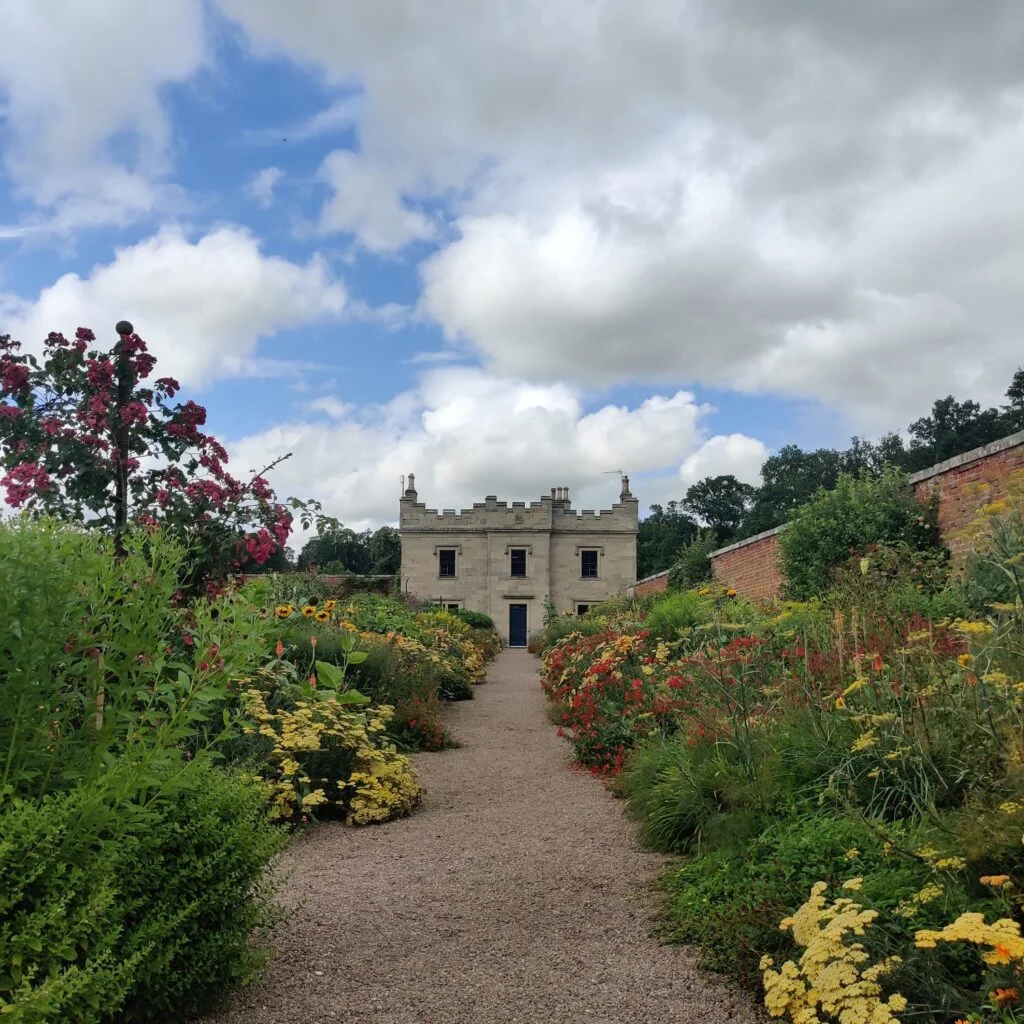 August in the garden!
It's a busy month for the Gardens Team as we start to plan for the new season and for next year already! But more about that next month.
Our big job at end July is the pruning of the Apple Trees and Wisteria that covers the Queens House and walls around the Castle.
We have 49 heritage Apple Trees in the Millennium Parterre – Bloody Ploughman, Scotch Dumpling and Galway Pippin which are trained in a variety of styles: Goblets, Pyramids and round "windowed" cages. We also have untrained Apple Trees in the Walled Gardens that need attention. The new growth on each tree is cut back to four buds and it takes us about 30 minutes per tree. As we have a small team this task usually takes us a week but this year they were completed in a day and half thanks to some extraordinary volunteers and guests who attended our Summer Pruning Workshop. Everyone enjoyed the tuition from Head Gardener Simon McManus and the weather was kind to us as well!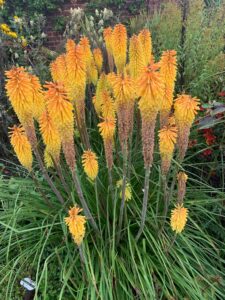 Our Wisteria is cut back to 7 buds in July (7-July/2-February is a good aide memoire) and we hope our Workshop attendees helped to dispel some of the fear factor when faced with a mass of Wisteria stems!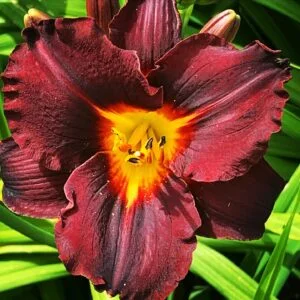 In other areas of the Garden the Hot Border is now coming into its peak and the reds and oranges of the plants are stunning so a must see when you visit us!
Finally, we have been delighted to host the RHS trial of Hemerocallis over the past three years. This trial is organised by the RHS to judge a variety of plants worthy of the Award of Garden Merit seen on plants for sale. Over the three-year period our plants have been scrutinised by experts and their final decision is near!
After the trial concludes the border will be removed so this will be the last year to see these beautiful flowers in all their glory together. They are still flowering their socks off so do try to see them before they leave us!
August is a time of transition in the Garden, and we are so pleased with the positive comments we've been receiving recently from visitors – we hope to see you all again soon!
Find us in the Gardens!