The gardens and grounds at Floors are a delight to discover with your family and friends
Enjoy the frenzy of colour in the breath-taking herbaceous borders, explore the glasshouses bursting with soft fruit or take a stroll through the Millennium Garden featuring a French-style parterre and also a charming summerhouse known as Queen's House after Queen Victoria's visit in 1867.
Combining one of the finest Victorian, walled, kitchen gardens with the more formal Millennium Garden
Families are always welcome and kids go free, so come and stretch your legs, walk the dog and explore our beautiful estate.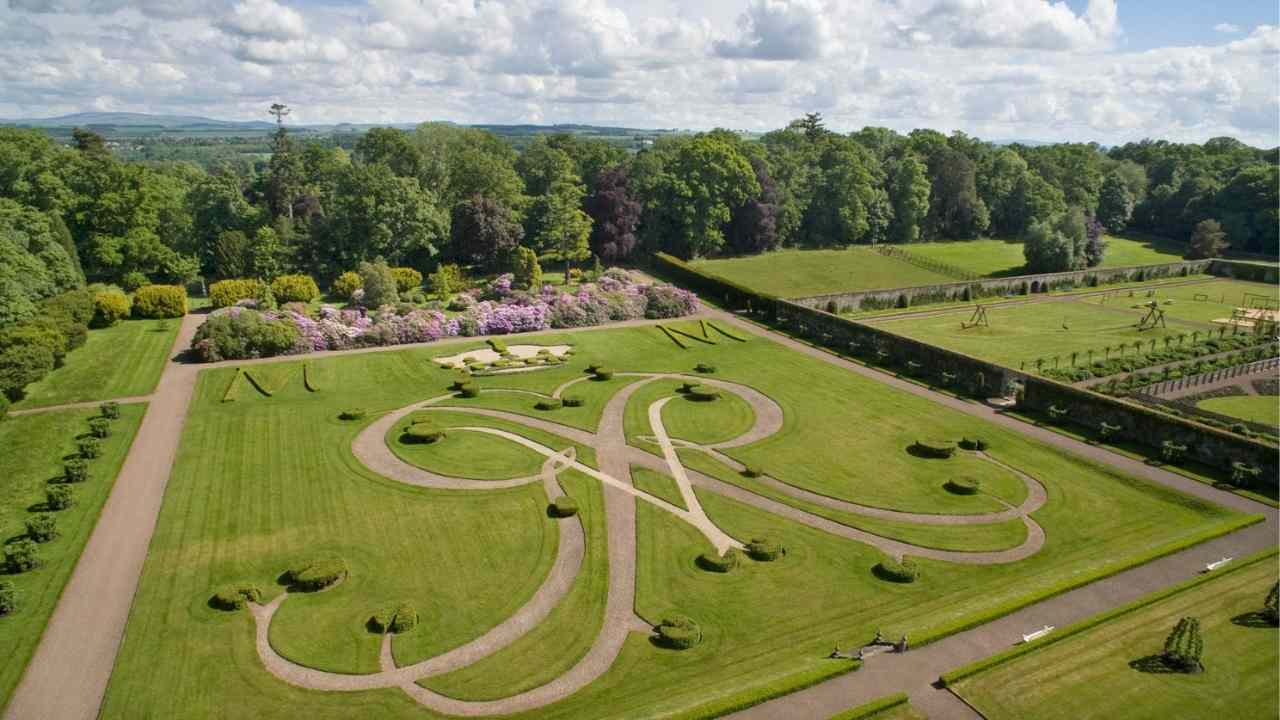 >
Winter Garden Tickets
£3 per adult
Testimonials
Reviews from some of our happy visitors
We had a gorgeous day for our visit and we spent hours here. The gardens are beautiful, with lots to see and plenty of places to sit and reflect. The house was fascinating. The guides were so friendly and incredibly knowledgeable. There are 2 cafes and a gift shop too, as well as kids play areas. Really good value for money.
Fantastic place to visit. Beautiful grounds and a wonderful visit inside the castle. The room guides were friendly and very knowledgeable… delightful to meet them. The paintings, furniture, silverware etc are fabulous. Highly recommend a visit
This place is massive. It is the largest inhabited castle/palace in Scotland. The castle is engaging the grounds are stunning. Well worth a visit
Lovely grounds but the highlight is the Terrace Cafe. We booked afternoon tea for 4 during a getaway and it surpassed our expectations. Delicious cakes and plenty of tasty sandwiches. Friendly and helpful service. Would definitely return!
This castle is a must visit. Fabulous building with a wonderful Riverside walk. Outstanding guides in each of the rooms. Wonderful cafe next to the castle entrance and a great chat with the staff. Flapjack delicious.