Decembers's Winter Garden Update
13th December 2022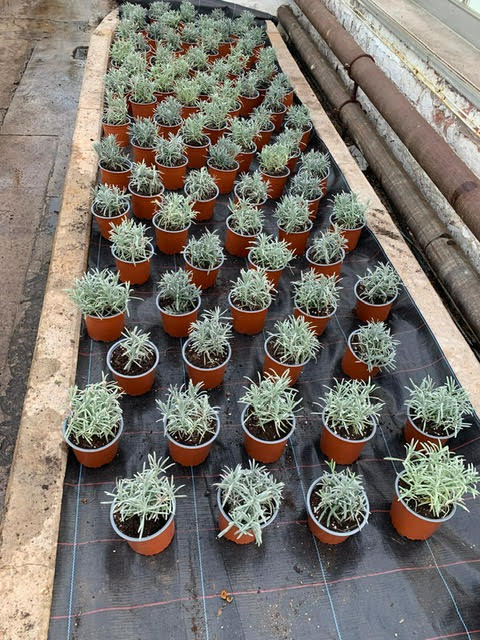 As winter arrives (although a very mild one so far) the garden has very nearly been put to bed.
The team here at Floors Castle have been busy with secateurs, strimmers and chainsaws cutting back our herbaceous borders and the plants that have outgrown their allotted space.
Our attention now turns to Spring – this month we have been planting a variety of bulbs for display inside and out!
Our Paperwhites, Hyacinths and Hippeastrum can be seen in the glasshouses and are all doing well.  They will be flowering in time for the family's Christmas celebrations in the Castle.  Our Freesias and Carnations are also providing gorgeous scented blooms and the berries and foliage across the estate will be gathered to make Christmas wreaths and decorations.
Look out for our new flower border in Spring – we have lifted the Dahlias which will have a period of storage in the potting shed until replanting next year.  Instead of leaving the border empty we have planted over 500 tulip bulbs, which will add some fabulous Spring colour to the Garden! We have planted up our pots with a selection of spring bulbs, sown sweet peas, broad beans and early peas and our grapes, peaches and apricots are all being tied in and made ready for next year.
With only a few weeks to go until Christmas we are all beginning to feel excited and are looking forward to the wreath making workshops being held soon. We hope to see some of you there and wish you all a very merry Christmas!