Floors Castle Opening 2021
26th March 2021
As we prepare to open on April 30th, there are a number of measures that we are putting in place to keep our visitors and our team safe.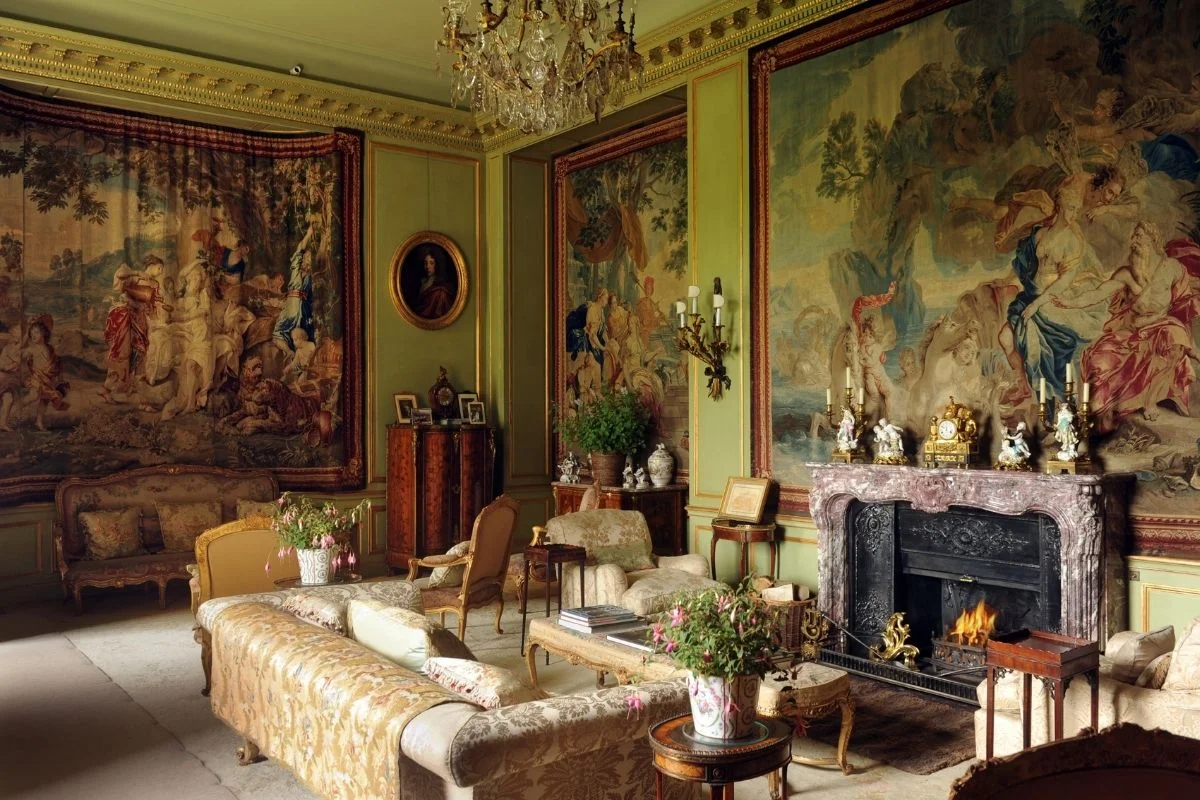 This last year has been a strange one for so many reasons. For many, too many, it has been a year of loss, of heartache, of fear and uncertainty. Many have lost their livelihoods, some have lost much, much more. These things help to place into perspective how Floors Castle has been affected by the pandemic. What has seemed significant, or important, in our small corner of the wider industry, in our small corner of Scotland, has been dwarfed by larger events. When compared to these things, our predicament seems minor.
In most of the ways that matter, we have been very lucky. We have managed to retain the majority of our team. The magnificent castle still endures, the garden is beginning to bloom with the first sunshine of Spring. As we begin to prepare for the 2021 season, it is clear that we have a great many challenges to overcome, but we are doing so with the realistic hope of better times ahead. It has been quite surreal planning for such an important season, whilst not really knowing until recently when, and under what conditions, we will be able to open. Our plans were repeatedly revised and altered according to the latest advice and timetables set out by the government, and we listened eagerly to each announcement that might give us some clarity. Finally, that clarity arrived, so we are now working hard to get everything ready for public opening.
2021 marks 300 years since John Ker, 1st Duke of Roxburghe, had leading Scottish architect William Adam significantly improve and expand his home at Floors. The first stone of this project was laid on May 18th 1721, and the building that stood here before was swallowed up into a new creation fit for a ducal seat. We have an exhibition this year detailing the life and times of the 1st Duke to celebrate this tricentennial milestone. Covid 19 has impacted the way we would ordinarily celebrate a birthday of such significance, and we have had to scale back a little on the plans we once had. We still have a number of events and activities through the coming year that we can't wait to tell you about, so keep your eyes on the website and our social media channels for updates.
The pandemic has also highlighted the need for safe, accessible spaces in which to get daily exercise. As lockdown wore on, our hair grew and our waistlines began to expand, the daily walk became more important for our physical and mental wellbeing. With this in mind we have introduced a new Seasonal Grounds Pass. For £10, visitors can have access to Floors Castle grounds to wander to their heart's content along our way-marked trails. With kids going free from this year, this means that you can bring little ones (and dogs!) to blow off some steam in the grounds throughout the open season for this very modest sum.
As we prepare to open on April 30th, there are a number of measures that we are putting in place to keep our visitors and our team safe. The one that will have the most effect on visitors is the staggered admission to the castle. There will be ten-minute slots available for booking through the website, admitting groups of no more than six visitors at intervals that will help with social distancing. We have also moved all our ticketing online, to avoid unnecessary contact between people. Where on site payments are needed, such as in the Apple Shed or Castle Gift Shops, or the Terrace and Courtyard Cafes, we ask that visitors pay by card where possible. There will be hand sanitiser stations around the site, we will be implementing cleaning throughout the day, and we strongly encourage the wearing of masks for those that are able. Our team will, of course, all be wearing masks or visors if they can. There will also be a track and trace element to the visitor experience, so please be prepared to give us your contact details on entering the house.
The cafes and gift shop will have limited capacities, as they are indoor spaces, but we can be less restrictive with the gardens, though these too will have a cap on numbers. Our aim is to be as responsible as possible, whilst trying to provide as 'normal' an experience as we can, and doing our utmost to make sure that all our visitors enjoy their time here with us. We are sure that our visitors will feel the same, and that they will help us, tell us what we are doing right, and suggest where we might do more. We are all in this together.
It is with excitement then, that we make the final preparations to welcome visitors back to Floors Castle. Everything has changed, but everything is the same. The place has felt very strange over the last months, most of the operation has not functioned for nineteen months, our longest period of closure since the 10th Duke opened the house to the public in 1977. Spring is here. The first green shoots of the new season are struggling up from the ground, the sun is out, the days are longer, and we have reason to be optimistic. We hope to see you here over the coming months, it has been a long time coming, and the place just hasn't been the same without you.