July's Summer Garden Update
30th June 2023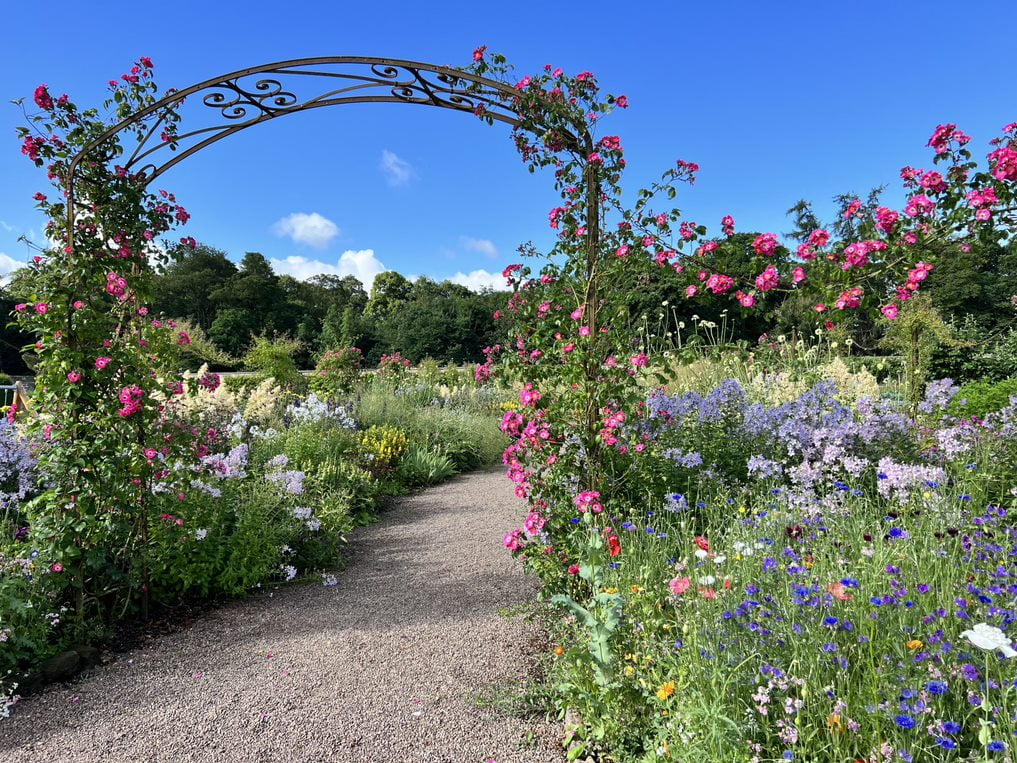 July in the garden!
A Good Year for the Roses – as Elvis Costello sang – this year it's certainly true here at Floors. We hope to have a rose for everyone in 2023!
Our roses are in full bloom and they are more profuse this year than they have been for several years previously. Varieties to see include Rosa moyesii "Geranium" a lovely red rose to be found in the Tapestry Garden, Rosas "Boscobel, "Bonita" and "Rushing Stream" – a mix of pinks – in the Central Border along with our rambling roses on chains along the Spring and Summer borders. Around the newly planted out Herb Garden we have Rosa "Claire Austin" and Rosa "The Lady Gardener" and the bees love them!
In the Hot Border we have Rosa "Altissimo" a deep crimson climber trained onto traditional circular supports. Finally in the Millennium Parterre we have Rosa "Compassion" beloved of florists for its pinky yellowy tinge plus its gorgeous scent.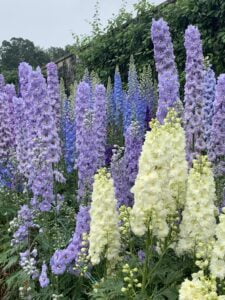 Also in the Millennium Parterre we have a new area to see. We have underplanted a bee friendly seed mix beneath the heritage apple trees and the bees certainly do love it! Previously this area was left barren and the addition of the wild flowers has made a tremendous difference to the look and feel in this area – reminiscent of old orchards and lazy summer days with bees buzzing all around. Its an ideal place to picnic in the garden too.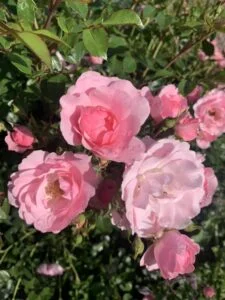 Finally, our seed sowing in the new cutting garden and the Quadrant Seating area at the bottom of the Central Border has burst into glorious life – the wild flowers here are abundant and it's a beautiful place to sit and watch the world go by.
The team propagated many of our garden plants this year to be sold to visitors so please do ask us if you see a plant in the garden you particularly like – if it's not already on our sales table it may well be in our Standing Out area or we may be able to provide you with a cutting or seeds!
We hope to see you soon and are always happy to answer any questions you may have about the gardens and the work going on here. Just find us in the Garden!