November's Autumn Garden Update
31st October 2023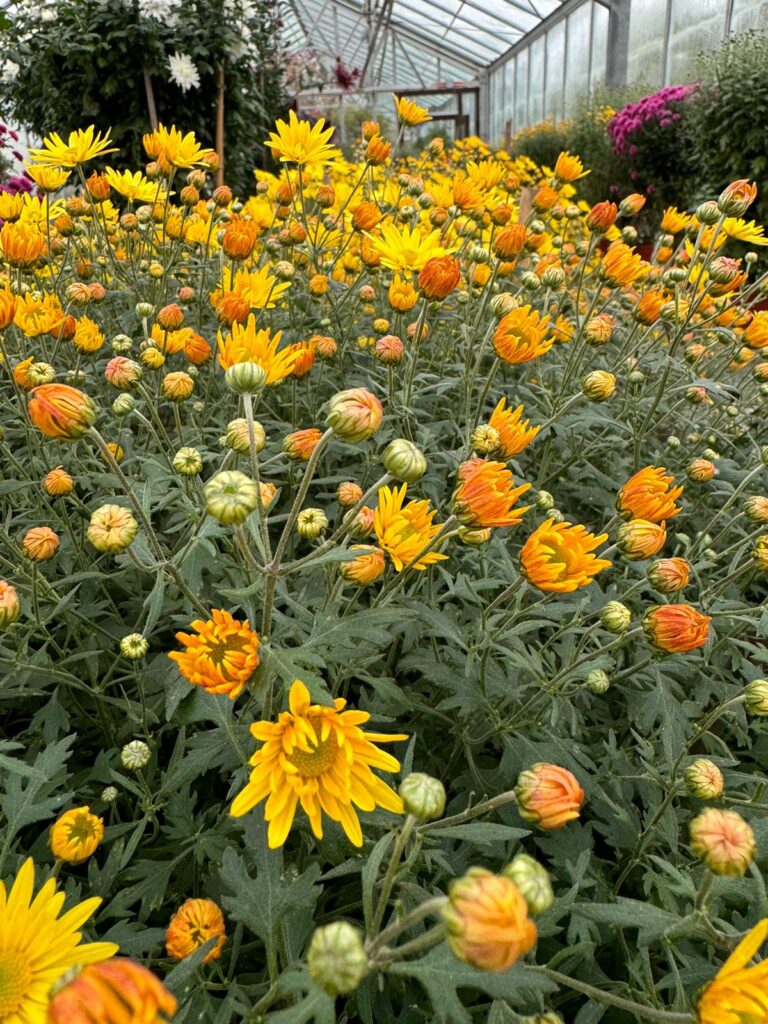 November in the garden!
After the past few weeks we have had weather wise, it seems strange to think that we were complaining about lack of rain earlier this year. We have now seen extremely high levels of rainfall over October and it looks like November will be wet too!
However, there is always work to be done in the garden whatever the weather and November is no different. Although we tried to keep them going for as long as possible, our large herbaceous borders have finally succumbed to the combination of wind and rain and so we have started the annual clear back. This year we will be renovating our Summer and Blue and Silver borders with the addition of new plants and removal of some that have grown much too large for their allocated space so the results will be seen next summer – we hope you enjoy the changes.
The veg beds have been cleared and we will start the digging over and manuring and mulching of these beds ready for planting next year in November before the hard frosts start – these help to break down the soil and improves the structure.
Our seed orders and bulb orders are completed and our bulb planting will continue in November – the wet weather has delayed some of our planting but hopefully all will be in situ by the end of the month. There are a lot of narcissi to be added to the Spring Border so if you visit you may see the Gardens Team hunched over the borders planting 100's of bulbs!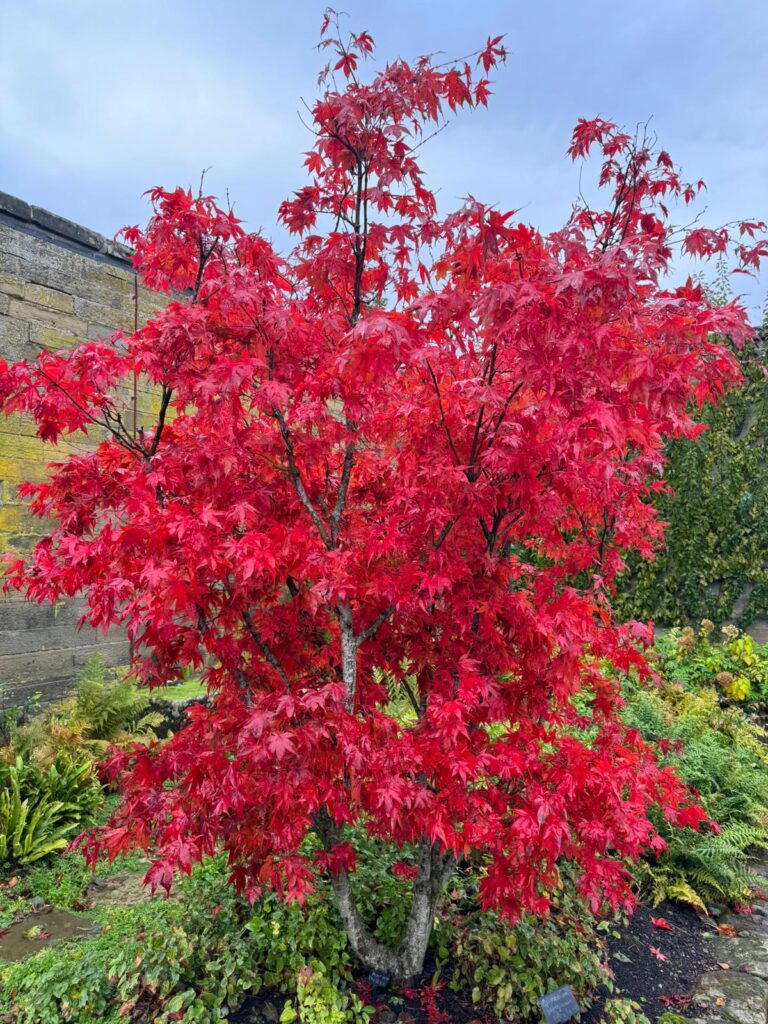 We are proud of the heritage of the gardens here at Floors and we stick to the tried and tested traditions handed down by the Head Gardeners of the past. One of these traditions is that the plums get tied in and pruned in November (many now say prune in the summer to prevent disease but we find the plums do better when we tie them in after their leaves have dropped.) The whole process takes about one to two weeks – we have two large walls filled with plum trees and every new shoot from this year needs to be tied into place as this will bear fruit next year. Once finished, the plums are trained back into their espaliered fans and the special Floors knots are all lined up along each wire – they look amazing.
Finally, the Gardens Team also provide houseplants and flowers for the House and with the shooting season underway it is busy with guests and visitors again. Our Head Gardener, Simon McManus, is a wizard at ensuring we have Chrysanthemums, Fuchsias, Coleus, Bougainvillea and Pelargoniums all at their best in the depths of winter and you can see these in our glasshouses just now – all propagated and grown from seed by the team here at Floors.