October's Autumn Garden Update
29th September 2023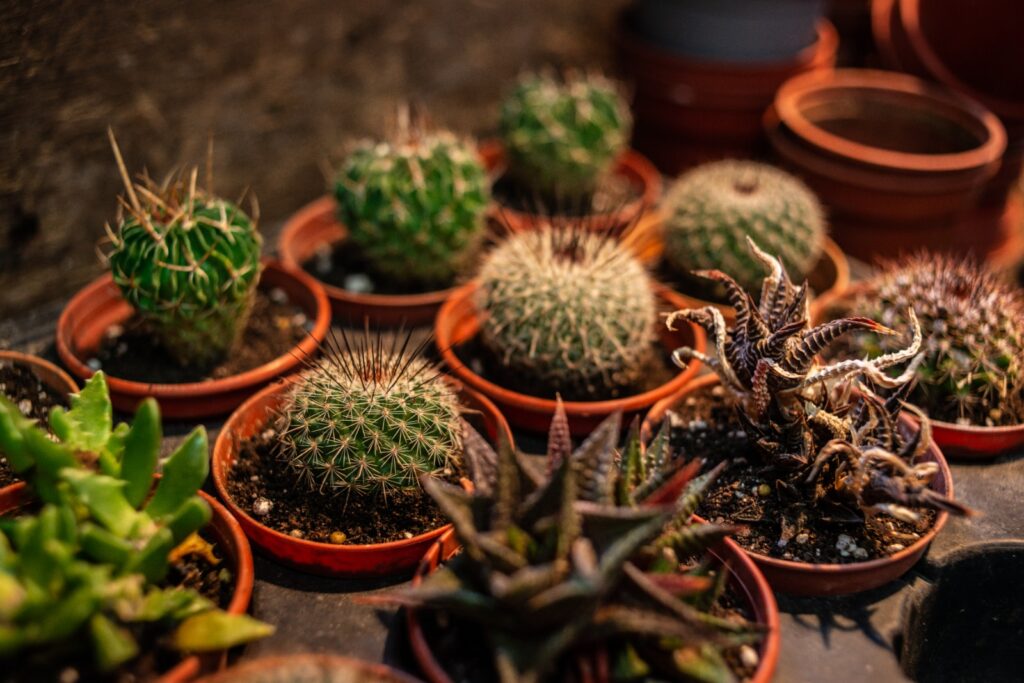 October in the garden!
The weather has definitely become more Autumn like and the plants are responding to the lower temperatures and light levels accordingly. Many people assume that this the period when the Gardens Team start to slow down a bit and have a winter rest but in fact, we get ever busier as the winter progresses. If you visit the gardens during October, you may notice some changes from previous years.
We have large herbaceous borders in the walled gardens and the previous fashion was to have these completely cut down and removed by end September – resulting in long borders of soil to look at. The opinion now of most horticulturists is that it is far better to leave our herbaceous plants for longer – over winter ideally – and not to cut back fully until the spring if possible. This allows the wildlife a home, protects the soil from erosion and allows our visitors to enjoy the sculptural forms that the seedheads and grasses create. Obviously selective cutting back in autumn is necessary to remove decayed and fungal growth but we will try to leave attractive seed heads to provide structure in the garden. We hope you enjoy the difference this year. Our veg beds are steadily being cleared with new autumn plantings put in place and other beds dug over and mulched ready for next year. Soon our bulbs will arrive, and planting will begin ready for Spring.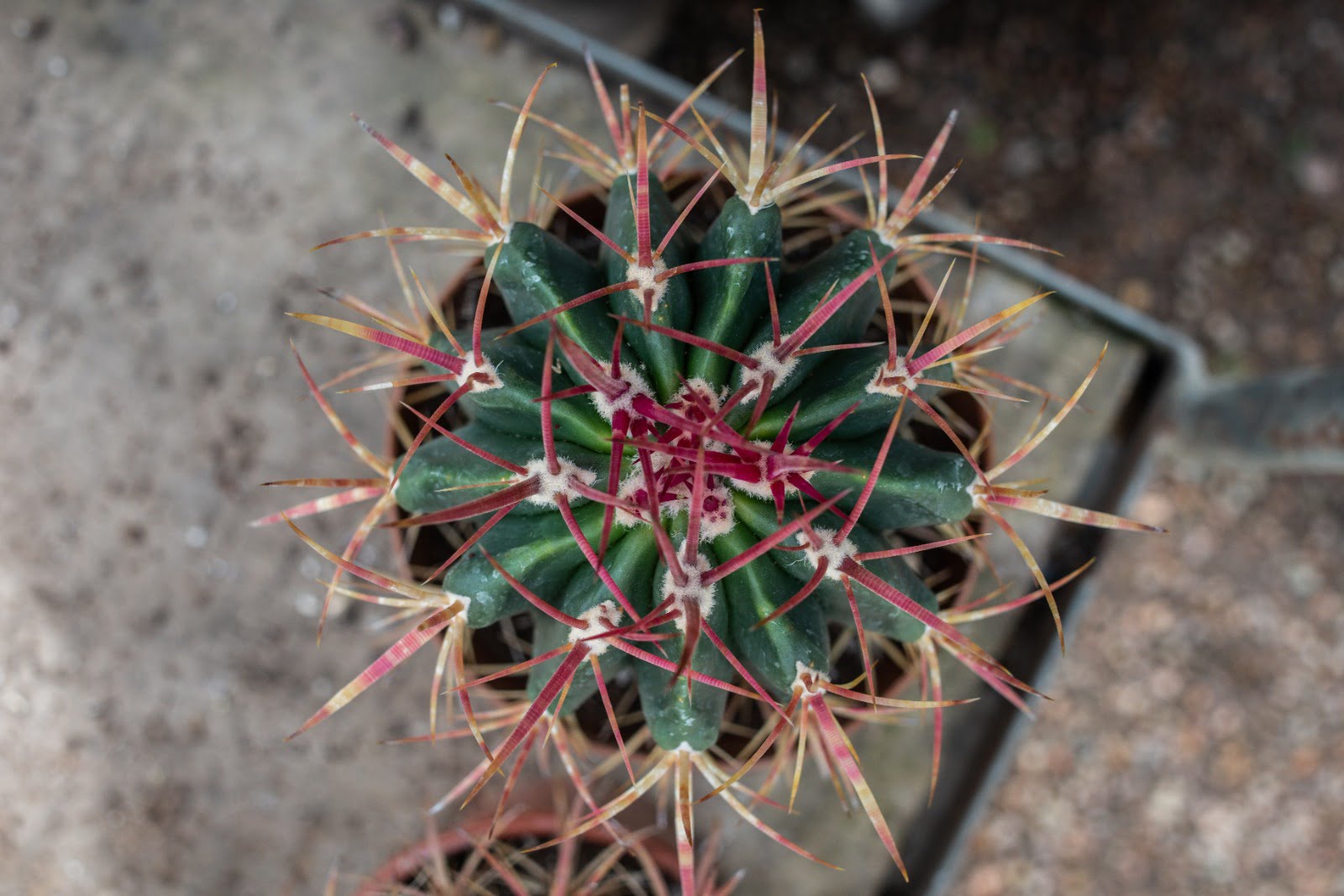 Our glasshouse have a pre-winter clean up and on a chilly day they are the ideal place to spend some time. We have a range of tropical plants to appreciate and be sure not to miss our cacti collection. This has been steadily growing over the past few years with many specimens grown from seed by our Head Gardener, Simon McManus. The collection grew too large for its previous home and so has been relocated to the end of the Tomato House allowing it to be viewed by the public and giving it some much needed space to expand further!
We were very excited by the arrival of a new piece of equipment at the end of September – officially called WeedTech – it has been christened the Foamanator by the team. Totally organic and non-invasive, this tool allows us to kill weeds without any of the nasties and is certainly helping us to save time on hand weeding which forms a massive part of our job normally. If you see one of the team with what looks like a giant carpet cleaner in the garden, you will know what we are doing!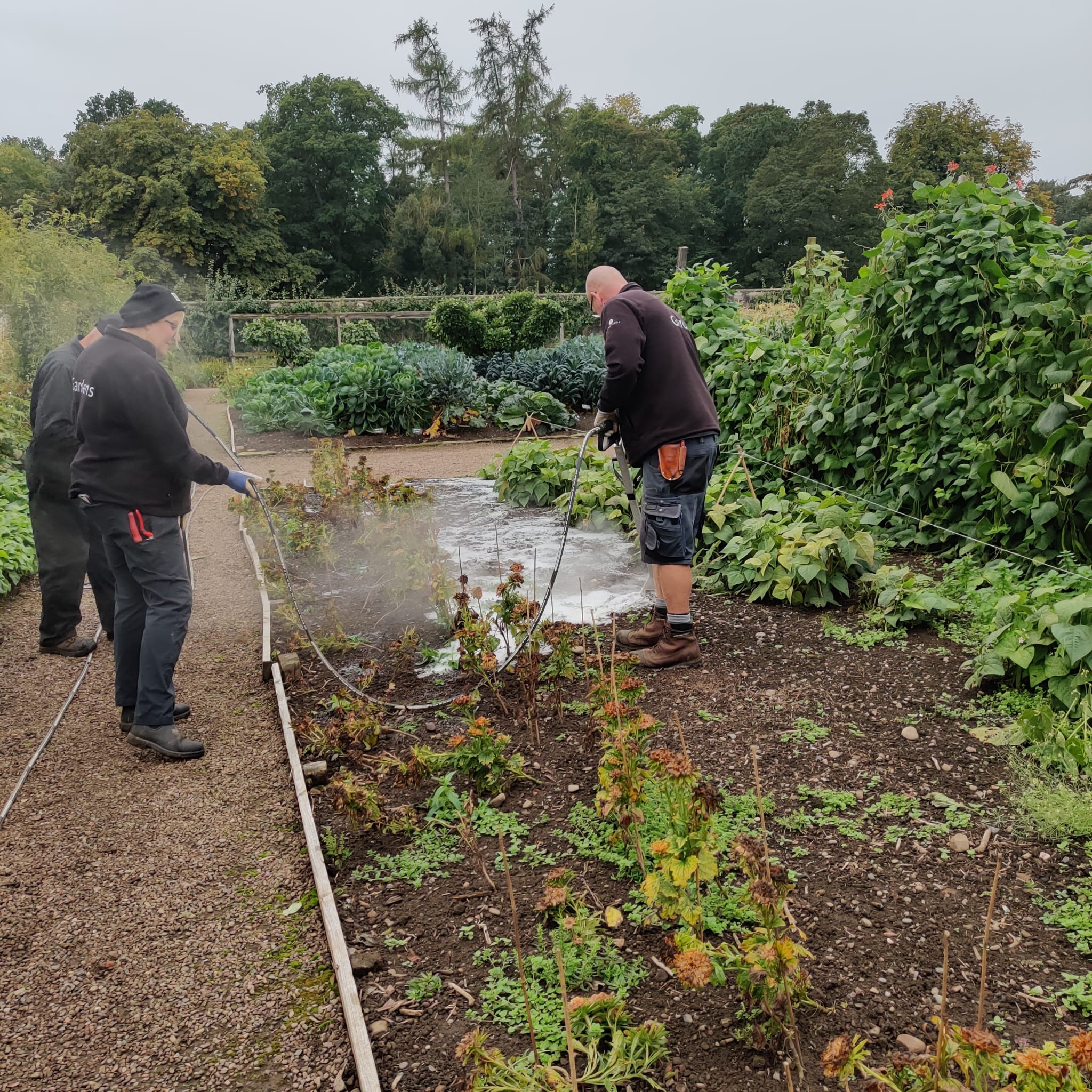 As always, please do pop in and say hello to the team – there is always someone in the garden and we are happy to answer any questions you might have. Happy Gardening!