September's Summer Garden Update
31st August 2023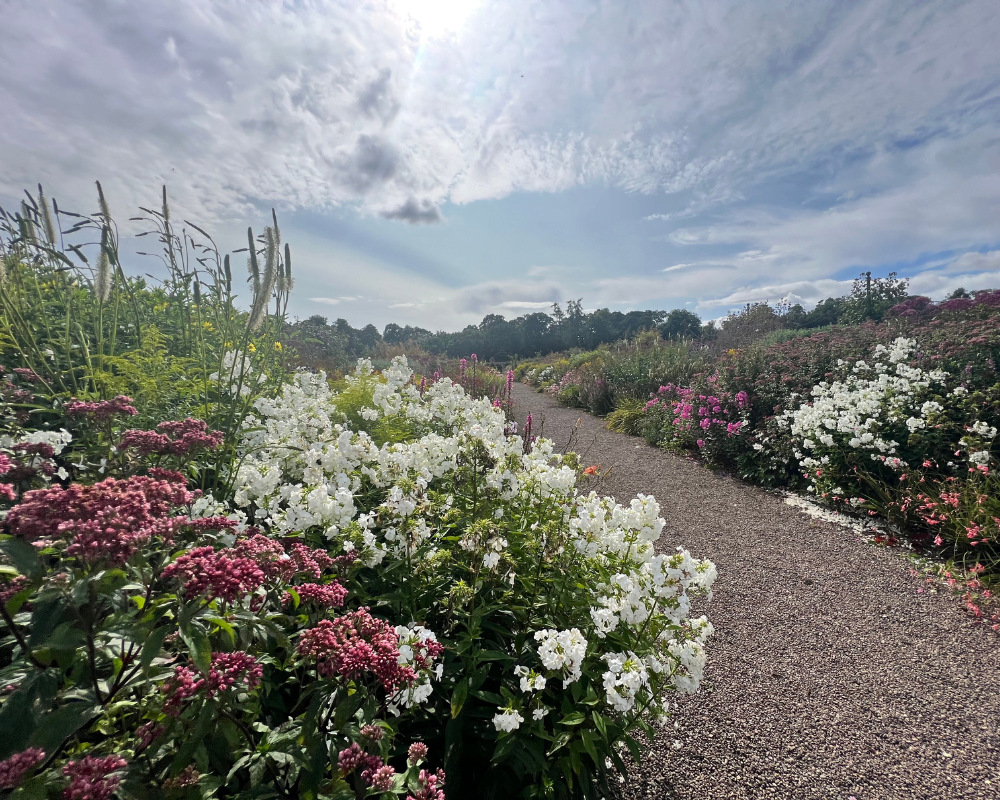 September in the garden!
The end of August heralds the start of the Autumn season here in the Gardens at Floors. This period is one of the most exciting for us as it's a time when we see the results of all our hard work in the veg patch result in lots of harvesting for the castle kitchens. This month the potatoes and carrots have been harvested and we now have the most amazing tasting sweetcorn and runner beans ready to be picked. The kale, winter cabbages and sprouts are beginning to settle into their winter beds and the celeriac and leeks are swelling nicely now.
We can also start the reorganizing of our borders, planning the seed orders, bulb orders and getting the glasshouse plants repotted and ready for winter. There is a lot of planning and work to do!
If you are visiting this month, the undoubted star of the show is our Dahlia Bed. After a worrying start, when we thought the dry weather would damage the performance of the plants this year, the constant rain we had afterwards has resulted in an outstanding show of beautiful blooms. We are so delighted with the performance, and they have done so well we are going to have to extend the dahlia display for next year!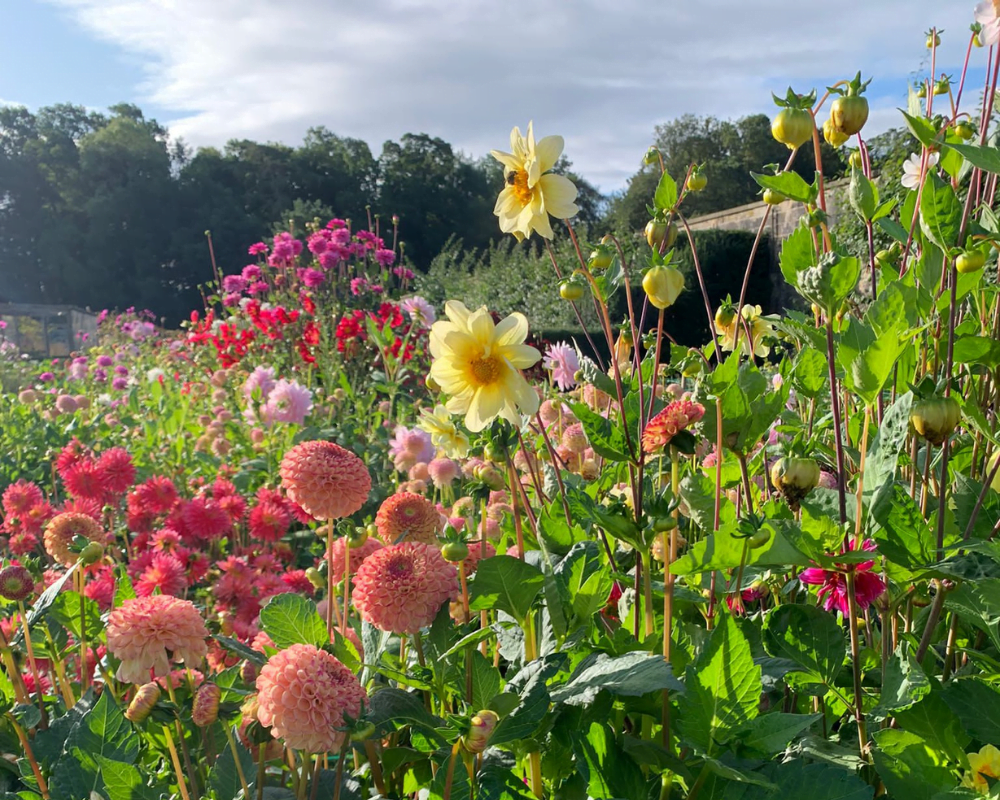 The Tapestry Garden is also looking lovely in September – although the colour is fading – the mix of seedheads, sculptural forms and hips on the roses change the garden into a veil of colours and we recommend you visit earlier or later to appreciate the subtle forms and changes in autumn colour in the quiet and the changing light of these times.
As always, there will be a member of or team somewhere in the Gardens and we are happy to answer questions or just say hello so look forward to seeing you soon on your next visit!
PS – to the lady who visits us regularly and asked about the rose – Rosa Rushing Stream in the Central Border – it is the white one to the back of the central border behind the larger pink one. It's a ground cover rose and you can still get it from David Austin as you correctly surmised. Thank you for the heads up on this one – we have uncovered it and it will be getting some extra love this autumn too!