May in the Walled Garden
7th May 2020
As news emerges that restrictions will continue in Scotland for the short term, it looks like it will be a while longer before we can re-open our gates to visitors. Whilst the streets and roads in the surrounding Scottish Borders community remain quiet, the gardens at Floors are a hub of activity. Wildlife continues the daily routine as normal as the gardeners go about their new way of working.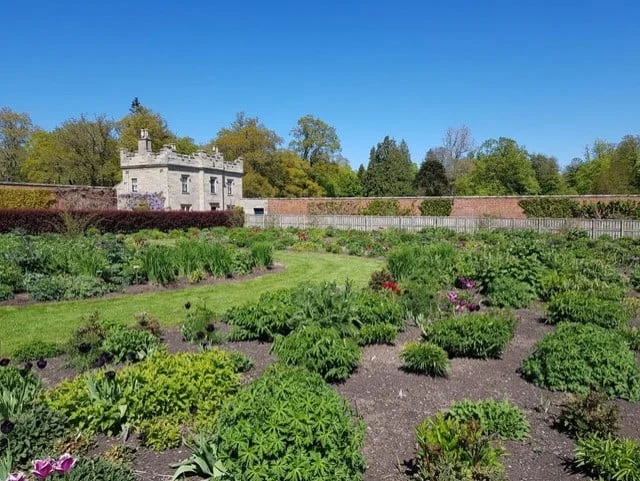 Essential tasks have continued in recent weeks to ensure that the Castle's traditional Scottish walled garden is maintained and ready for visitors to enjoy when they return.
May is a big month in the garden when all the vegetables and summer flowers need to be planted. Mother nature will spoil your efforts if there is a late frost, so we are paying close attention and have fleece at the ready to cover any plants that could be damaged.
Some of the 'soft' vegetables; for example, Runner beans, French beans and Courgettes will not be planted until the last week of May. By then all frost should have passed!
The famous Hot borders at Floors have started to show their colour theme. First to make an impact is Euphorbia polychroma (with its vibrant yellow flowers), along with Geum Koi (Orange flowers).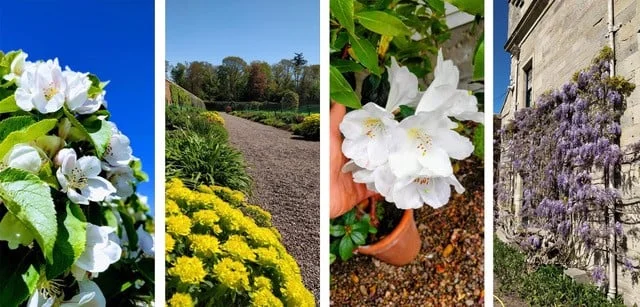 Our striking Blue & Silver border is now showing its colour theme too, with Camassia (blue flowers) giving a wonderful display.
The star of the show, stealing the lime light in May is the Wisteria Floribunda, which is planted on the south west wall of the Head Gardener's house. This beautiful plant has long blue flowers that curtain the side of the property. It's simply stunning and the scent is enchanting!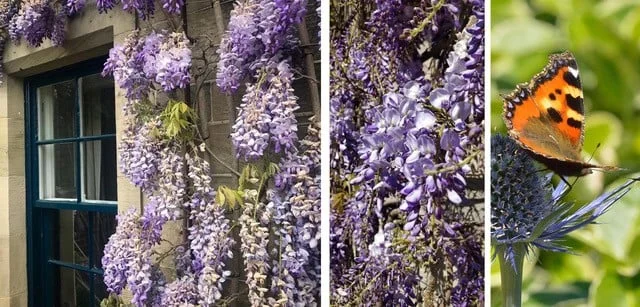 This special climber has been flowering in the garden at Floors each spring for the last 150 years and was planted when the house was built. After careful pruning in the Autumn, a spectacular spring display is always something to look forward to.
We're conscious that many people were hoping to visit the gardens this spring and summer. Therefore, we will be sharing a virtual garden tour with Head Gardener, Andrew Simmons, in June. Please keep an eye on our social media pages and website for updates on the date and time. We'll be following the weather forecast closely and will hopefully be able to film on a dry sunny day.