The latest from our garden
17th September 2019
With the warmer temperatures of late and the extra rainfall, there is still so much to see and enjoy in the Walled Garden at Floors. We caught up with Andrew and Laura yesterday to chat about their plans for the garden this week.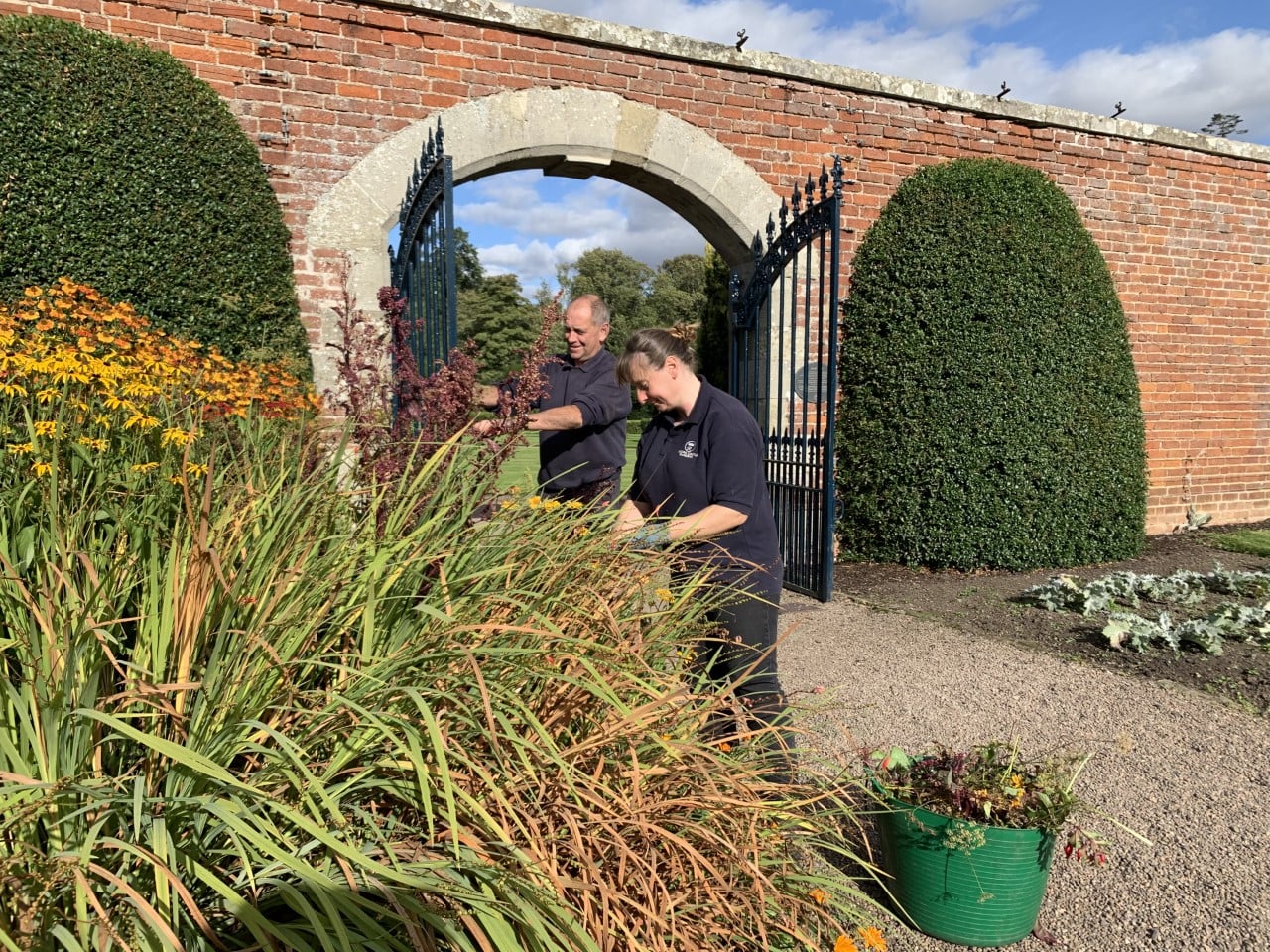 It is always nice to take a stroll around the garden. It's changes from week to week, so there is something new to discover with each visit.
Andrew and Laura were busy weeding the hot border during Monday afternoon, which was the perfect opportunity to find out what they are working on and what they recommend keeping an eye out for in the garden during September.
Andrew says 'this month we are busy tweaking the borders for next year. We are placing a focus on the spring border, taking out a few plants to make space for new varieties. We always like to offer something new each year, so this is a great way to ensure that our visitors get to see different displays. We are also creating planting sites, so that we can move things around.
Tidying is a key job for the team this month. We are doing lots of weeding and pruning. Don't be shy to be brutal and cut it back! Shrubs will then come back well the following year.
During our upcoming pruning workshop I will demonstrate how to prune our magnificent Whisteria and Clematis – a key job at this time of year.
We had an exceptionally wet July and August. A few plants have struggled and we have noted diseases as a result, however some plants have thrived, including the Magnolia, which is looking especially good just now!
My favourite plants to look out for in the Hot Borders are the Kniphofia 'Red Hot Poker', and the Persicaria Kira; They really are quite striking.
The garden will continue to be full of colour and interest for another 3 – 4 weeks yet, so we highly recommend a visit before autumn really sets in.'
To book onto our upcoming pruning workshop on the 18th September, please click here.