This week in our walled garden…
24th June 2019
The garden is always changing and there are lots of new tasks keeping our talented team busy each day.
This week, Head Gardener, Andrew Simmons and his team are focusing on removing spent flowers from herbaceous plants in the Spring border. As we catch up with Andrew for our latest blog, he gives an insight into why this is done and the benefits to the garden.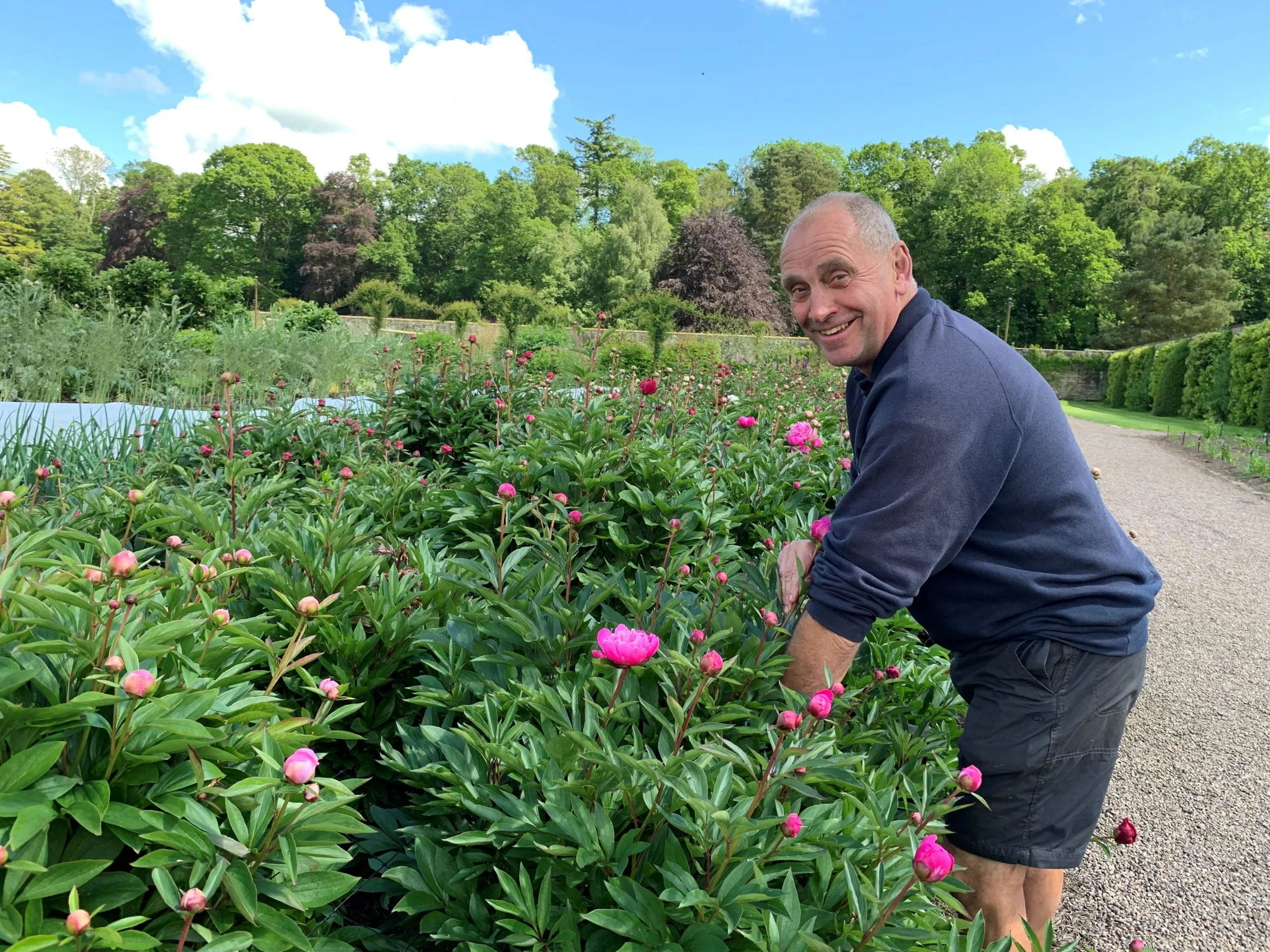 'A Herbaceous plant is a perennial plant that dies back to the ground each autumn. The next season, the plant sprouts, starting the whole cycle again. This is a question that often gets asked when I am giving a guided tour of the garden.
I like to remove the spent flowers quickly. The most important reason for this is to stop unwanted seedlings popping up throughout the border.
An added bonus is that when spent flowers are removed in June and July, there will be a second flowering in the autumn. Sadly not all plants flower again, however Nepeta, Lupin and Knautia are some of the plants that do and we look forward to seeing them in bloom again later in the year.
This week the team will be working in the Tapestry garden removing spent flowers from Valerian Pyrenaeica. If you see them during your visit please do say hello! We are always happy to answer any questions you may have.
Keep an eye out for Valeriana officinallis, which is also growing in the Tapestry Garden. This plant seeds prolifically throughout the walled garden. Even with prompt removal of spent flowers we still find seedlings dotted about all over the place. Last autumn, we removed most of this Valeriana and this year the last few plants will be removed. It is rather a lot of work hoeing out the seedlings in the borders around the garden. The effort is all worth the while though when the results of our hard work can be seen afterwards.'
We have had lots of lovely feedback from visitors to the garden again this year. The borders are looking spectacular from now until the end of August, so please do stop by when you are in the area.