What's new in the garden this week?
6th May 2019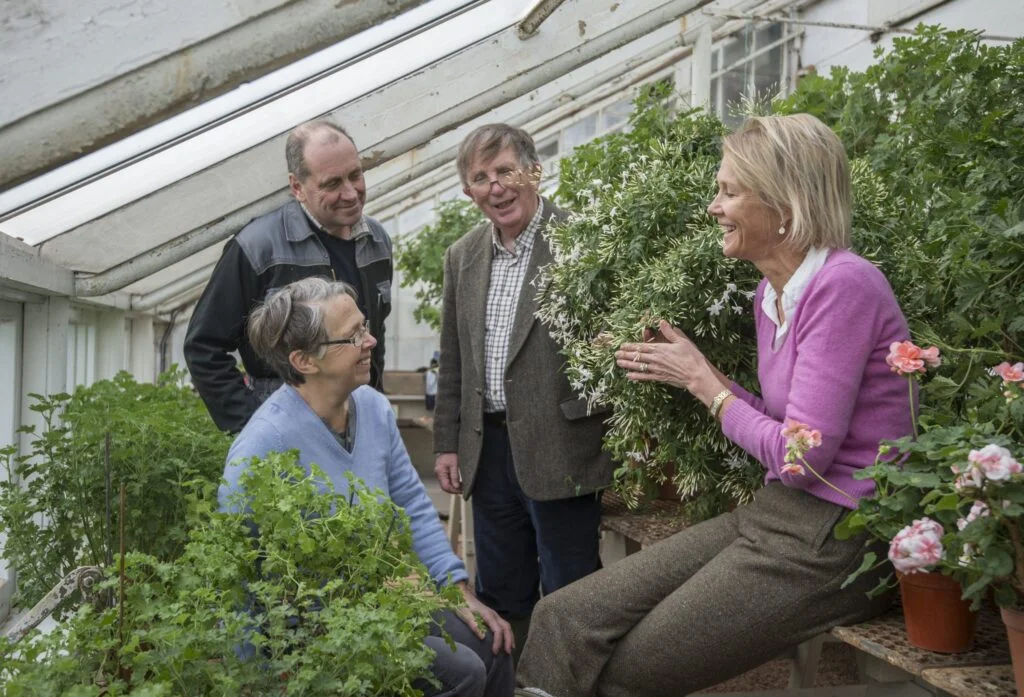 Spring is such an exciting time in the Walled Garden with so much to discover and enjoy ech week.
Head Gardener at Floors Castle, Andrew Simmons, reveals what the team have been busy working on and what to keep an eye out for during your visit over the next week or two..
'This is one of my favourite times of the year. The whole garden is filling with new growth and the vegetable garden is nearly planted. A real highlight of early May is Wisteria Floribunda, planted on the south west wall of the Head Gardener`s house in the Walled Garden. This magnificent plant has long blue flowers that curtain the side of the house, with an added bonus of lovely fragrance. Definitely keep an eye out for it when you're exploring the garden.
This climber has been flowering each spring for the last 150 years and was planted when the house was built! In September I will be conducting a pruning workshop and will include this Wisteria to show how to prune to get maximum flowers. Everyone is welcome to this informative workshop – more information on how to book can be found on the events page of our website.
Not many people know that at Floors Garden we manage a weather station for the Met Office! Daily readings are taken for temperature, wind and rainfall. These readings are then sent each day to the Met office for their records. As a rough guide we should expect 2.5ins of rain per month (63.4mm). From 1st Jan to end of April 2019 this has fallen – 6.1ins (155.7mm). A long way short of the average rainfall – a deficit of 3.9ins (98.3mm).
Over in our vegetable garden, the first planting of Brassicas are growing well. When we planted them they were covered with 'Enviromesh' to keep cabbage root-fly, caterpillars, and pigeons at bay. This useful mesh is like a fine net curtain. We purchased it from Agralan and with care it will last for many seasons. I am pleased that the cabbages in our garden have this mesh cover as I have seen the first cabbage white butterfly this week!
Throughout the season ahead we will update the blog each week with our vegetable garden progress. A Lot of the produce we grow is used in the Terrace and courtyard Cafe kitchen – it's always so nice to see our fruit and vegetables being used throughout the menu.
Please don't forget, if you are visiting the garden and have any specific questions about the work being carried out please just ask. Our gardening team are always happy to chat and share information about the work that they are doing.'