06/07/2022
Bryan Adams – So Happy It Hurts Tour – At Floors Castle
Bryan Adams is coming to Floors Castle next summer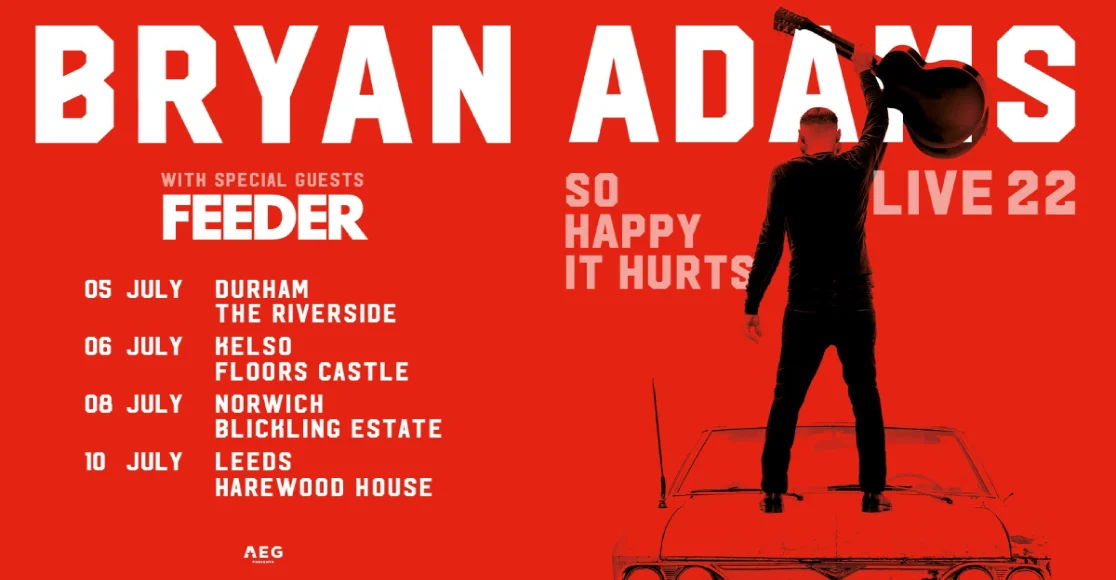 Platinum-selling and Grammy Award-winning musician Bryan Adams is coming to Floors Castle this summer as part of his UK headline tour. The tour is in support of his 15th studio album, titled 'So Happy It Hurts'.
** Show Update – multi-platinum selling rock band, FEEDER have been announced to support Bryan Adams at Floors Castle this July!
Tickets are selling fast!!!
Event Details
Valid tickets:
Event Ticket
Tickets Available Now
Bryan Adams is coming to Floors Castle this summer
Buy Online