Antiques Roadshow at Floors Castle
20th April 2018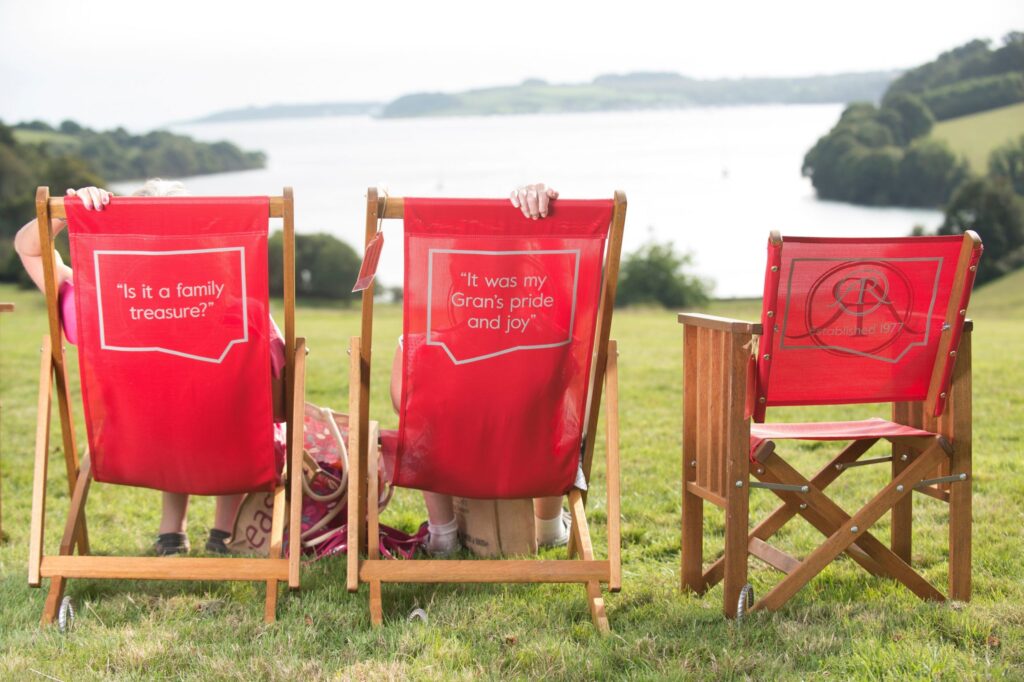 2018 marks the 40th year of the Antiques Roadshow being on our screens.
Over the years the show has visited some fabulous locations around the UK and the current series is no exception with a selection of beautiful settings, including Floors Castle.
Home of the 10th Duke of Roxburghe, Floors Castle is the largest inhabited castle in Scotland and was built in 1721 by leading architect William Adam for the 1st Duke. The castle is an architectural masterpiece inside and out and also features the colourful Walled Garden and formal Millennium Garden as well as meandering woodland footpaths.
Last summer the Floors Castle welcomed the Antiques Roadshow, thousands of visitors and their treasures to the estate as filming of the 40th series was underway. On Sunday 29th April 2018, 8pm, on BB1 this episode will be aired.
Fiona Bruce hosts the show from Floors Castle and discovers the story of an American heiress who brought a collection of fine art, porcelain and furniture to the estate. Among the items being valued are a delicate Chinese lantern, a collection of jewellery and a rare book signed by JRR Tolkien.