April's Spring Garden Update
20th April 2023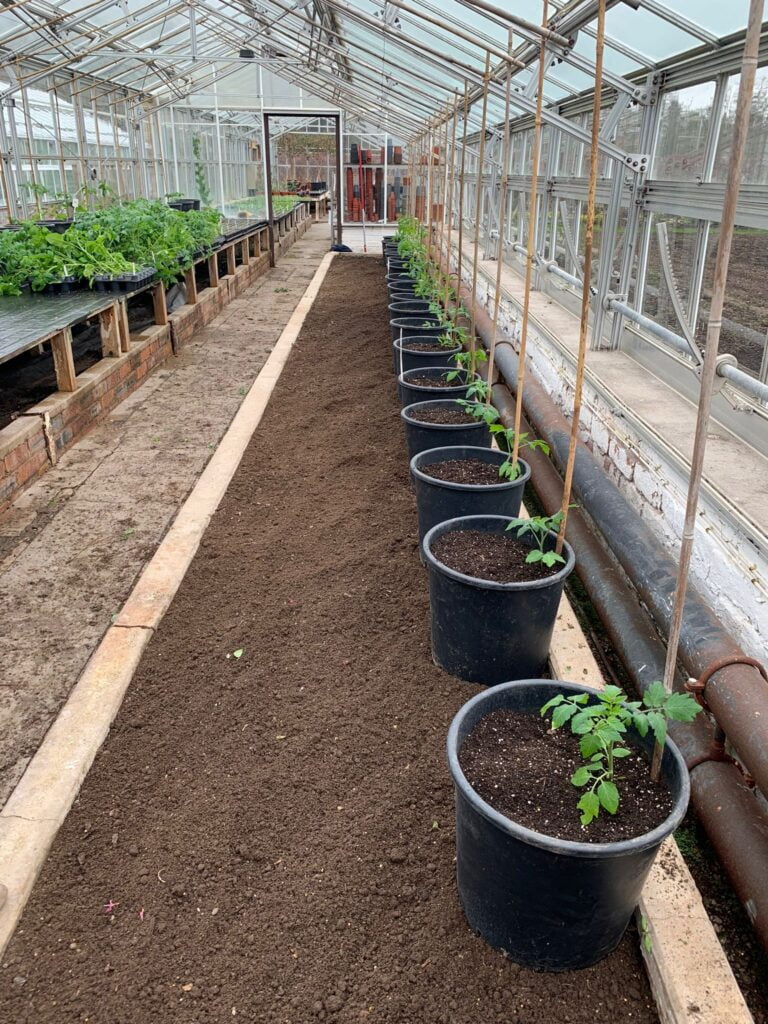 Suddenly Spring seems that it might be actually here!
March was a difficult month as we coped with increased rainfall which is good for our plants but which hindered some planting activities due to soil compaction and we also suffered several hard frosts which impacted on our planting out plans also and knocked some plants back. However, everything is growing well and our Spring Border in particular is beginning to bloom with the hyacinths looking particularly lovely.
The rain and frost may have delayed some tasks outside but in the Glasshouses it has been full steam ahead! We have been sowing seeds like maniacs, for both the new cutting garden and the renovated vegetable and kitchen garden with seedlings being pricked potted on and hardened off in our cold frames ready to be planted out after the frosts have definitely disappeared! Our hot houses are full of seedlings and the rate of growth is phenomenal now as the days grow longer.
Our first early potatoes, broad beans and onions are in the ground and our famous tomato house has had its annual clean up ready for the transformation that happens in the first week of April every year!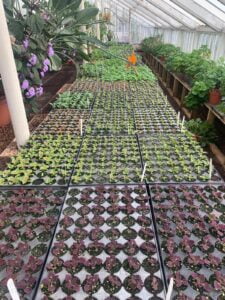 Firstly, we make up our own growing media to a special recipe created by our Head Gardener Simon McManus which gives our tomatoes a fantastic environment to thrive in. There are 42 pots of compost to be moved into the House – canes are placed along the roof and into the pots for our tomatoes to grow along creating a "roof" of tomatoes in the summer months. This year we are planting 8 varieties of tomatoes including cherry, beef and heritage types. Our favourites include Sungold, Brandy Boy and Shimmer.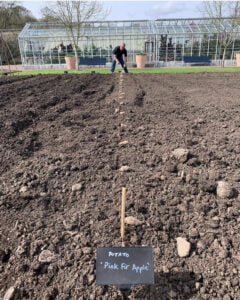 We also plant our tender herbs and salad vegetables into the raised bed in the Tomato House and this year we have a selection of basils including Sweet Genovese, Thai and Lime basil as well as Chervil, Rocket, Lettuces, Coriander and Parsley to name a few.
We have a few tomato plants left over for sale to the public so do come along and ask what we have available and grow your own this year too! £2 per plant and 3 for £5!