Delicious pheasant curry cooked at Floors Castle
21st November 2017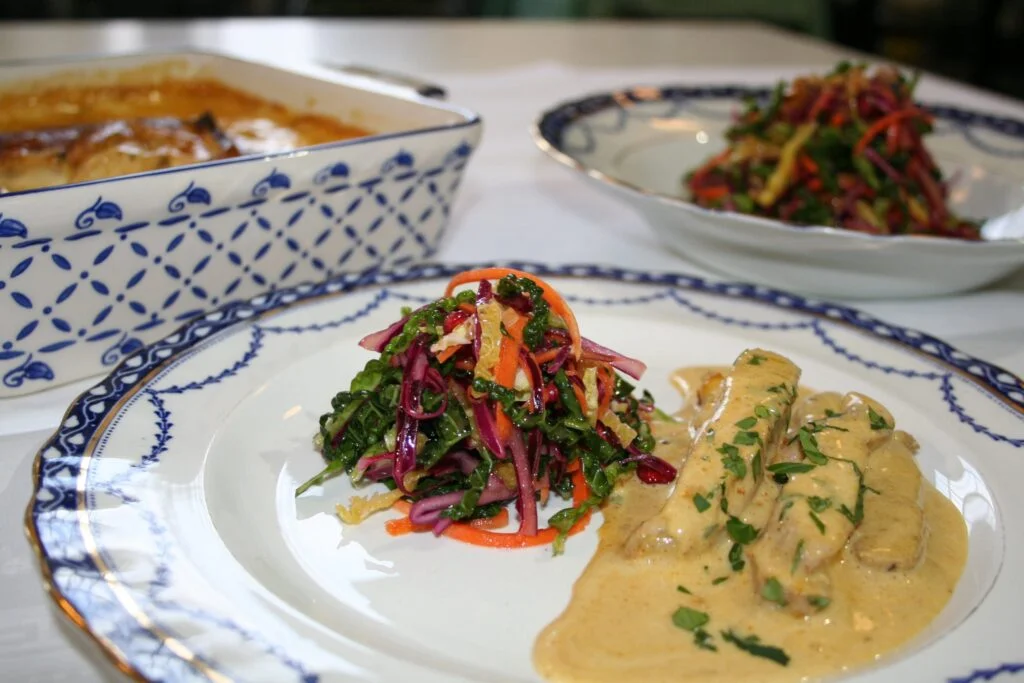 There is nothing better than eating food that has been grown or caught locally and the Chef to the Duke and Duchess of Roxburghe agrees.
He's been rustling up a warming pheasant curry (one of the Duchess's lunch time favourites) using game caught on the Roxburghe Estate. Have a go at creating the dish yourself at home.
Ingredients
4 pheasant breasts
450ml double cream
30g madras curry paste
100g mango chutney
Pinch of salt
Pinch of pepper
Method
Pre-heat your oven to 180°c.
Lightly butter a small baking tray, lay the pheasant breast on tray and season with salt and pepper.
Cover the tray with tin foil and cook for 8-10 mins.
Place cream, curry paste, mango chutney and salt and pepper into a bowl then whisk until the mixture has slightly thickened so you can see a ripple effect on the cream.
Slice the pheasant into 2cm strips and place in the bottom of an oven proof dish.
Pour the mango sauce mix over the pheasant and bake for 15-20 minutes until bubbling around the edges and sauce has melted.
Serve straight away with rice and peas or perhaps a winter salad.
Come to Floors Castle Kitchen Shop & Deli to buy pheasant caught on the Roxburghe Estate and other tasty treats that are homemade in the Castle Kitchen.