Duchess May of Floors Castle
6th April 2018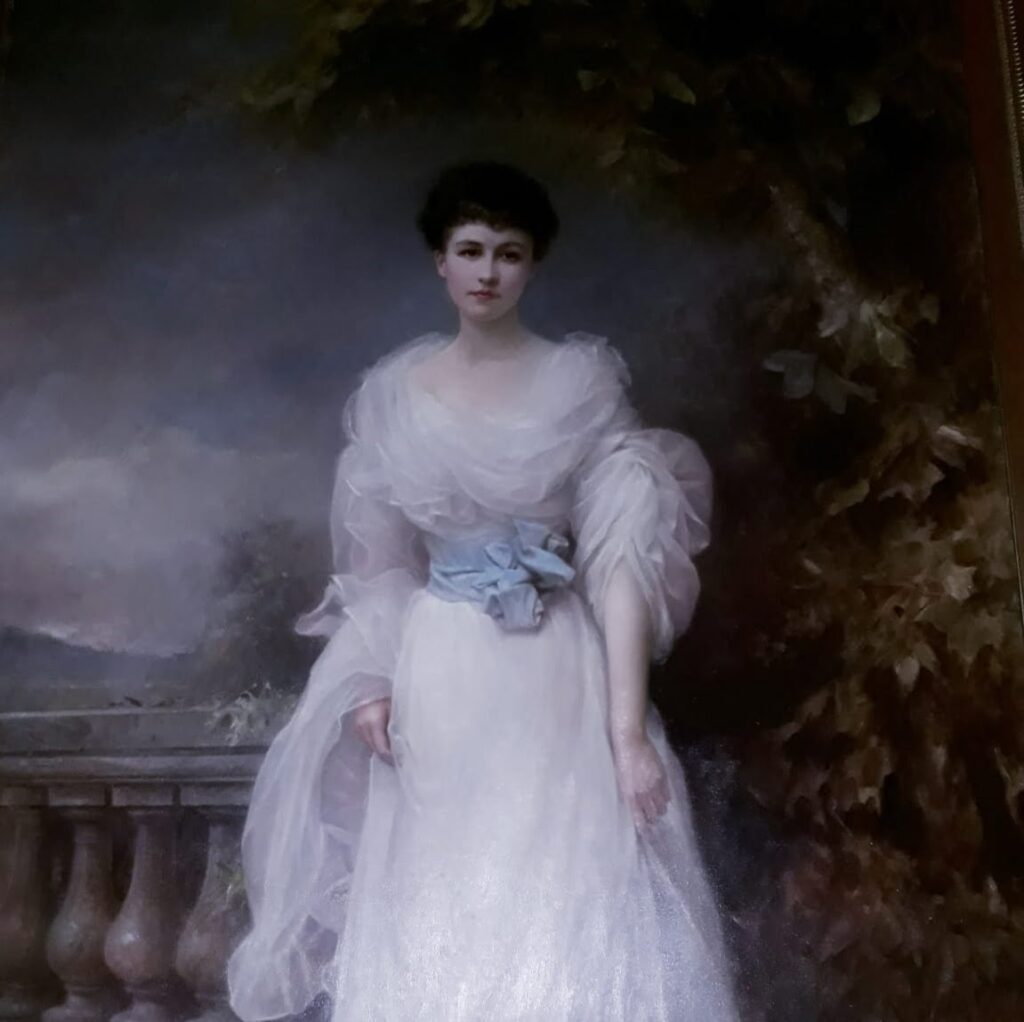 The love story of the 8th Duke of Roxburghe and Duchess May could easily be mistaken for a plot line in the hugely popular drama Downton Abbey.
Just like the character Lady Cora Crawley, Mary Goelet was a wealthy American heiress with a large dowry. Mary, affectionately known as May, met the Duke in 1895 when she was bridesmaid at Consuelo Vanderbilt's marriage to the Duke Marlborough.
Duchess May and the 8th Duke of Roxburghe married in 1903 and subsequently established themselves at Floors Castle.
Duchess May rid the building of its dark furniture and filled the house with beautiful, French furniture. She had a great sense of style, which can still be seen today in the Castle, and in 1930 had the Drawing Room refitted to incorporate 'The Triumph of the Gods', a set of Belgian tapestries that were inherited from her mother.
Duchess May, part of New York's high society, was heir to a vast real estate fortune and was the daughter of Ogden Goulet. She was presented at Buckingham Palace and reportedly refused many marriage offers before marrying the Duke of Roxburghe.
Duchess May was reported to be well liked lived between London and Floors Castle until her death in 1937.
Read all about Duchess May and other Dukes and Duchess that have called Floors Castle home in our Guide Book.