February's Winter Garden Update
17th February 2023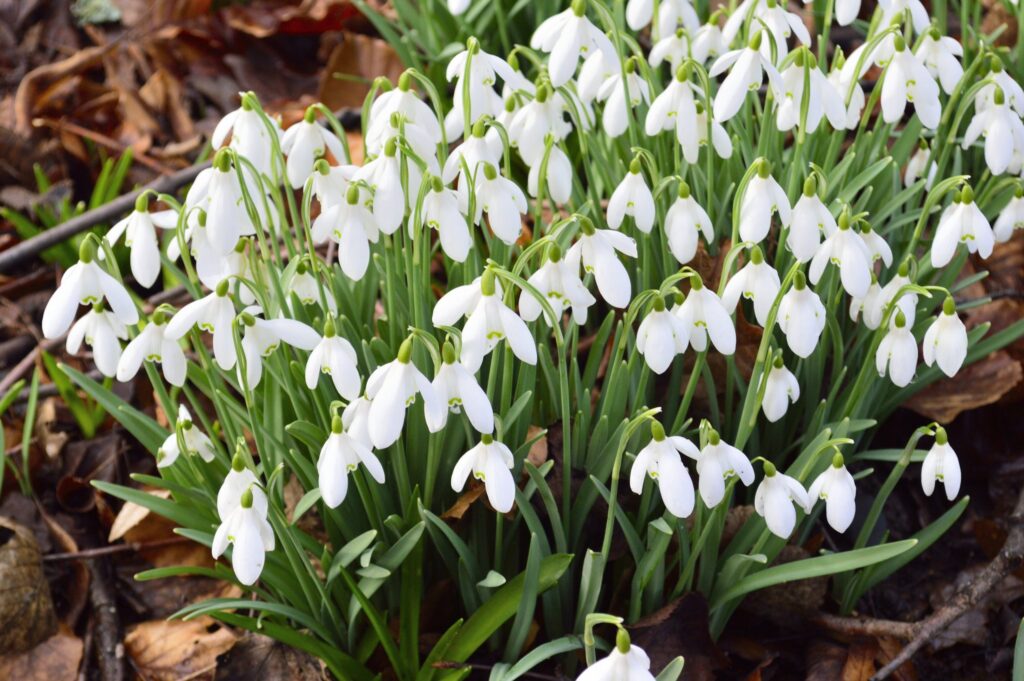 January brings the snow – makes our feet and fingers glow!
January certainly lived up to its nursery rhyme status this month and the Gardens Team feet and fingers were definitely glowing!  However, the frosts were needed to help break down the organic matter on the veg beds and the crisp, clear days allowed us to finish off all the pruning across the Estate. Our Groundsmen Mark and Brian have had a busy time clearing snow and the new snowplough proved a worthwhile investment.  Brian celebrated his birthday in January – known as Mr Immaculate for the fabulous lawns he creates – no-one can quite believe he is 75 years young this month – Congratulations Brian!
The final batch of fruit trees to be tackled were the pear, crab apple and apple trees and we were delighted to welcome a group of WRAGS trainees from neighbouring gardens to help us tackle the task.  Everyone had a great day and the help was definitely appreciated by the whole team. Our Wisterias have been tidied up and we are looking forward to a great display in early summer. We welcomed a new addition to the Gardens Team – Cameron has started as a trainee on a part time basis whilst attending the horticulture course at Borders College and we are delighted to have him join us.
Sowing for the new season has started – lots of veg and hardy annuals – with our tomatoes germinating already!
The final beds are being mulched with our green waste compost and organic matter and the planning and planting for new additions to the borders is now in full swing.  We are all excited to see green shoots appearing in the borders and the snowdrops in the Star Plantation are beginning to peep above the snow – it is a beautiful and stunning sight to see when they are all in flower so do come along in February to walk among the snowdrops and enjoy the first signs of Spring!
We look forward to seeing you soon when you visit the Gardens!