New this week in the garden at Floors
25th June 2019
This week in our garden blog, Head Gardener at Floors Castle, Andrew Simmons, focuses on an exciting plant trial currently being undertaken for the Royal Horticultural Society.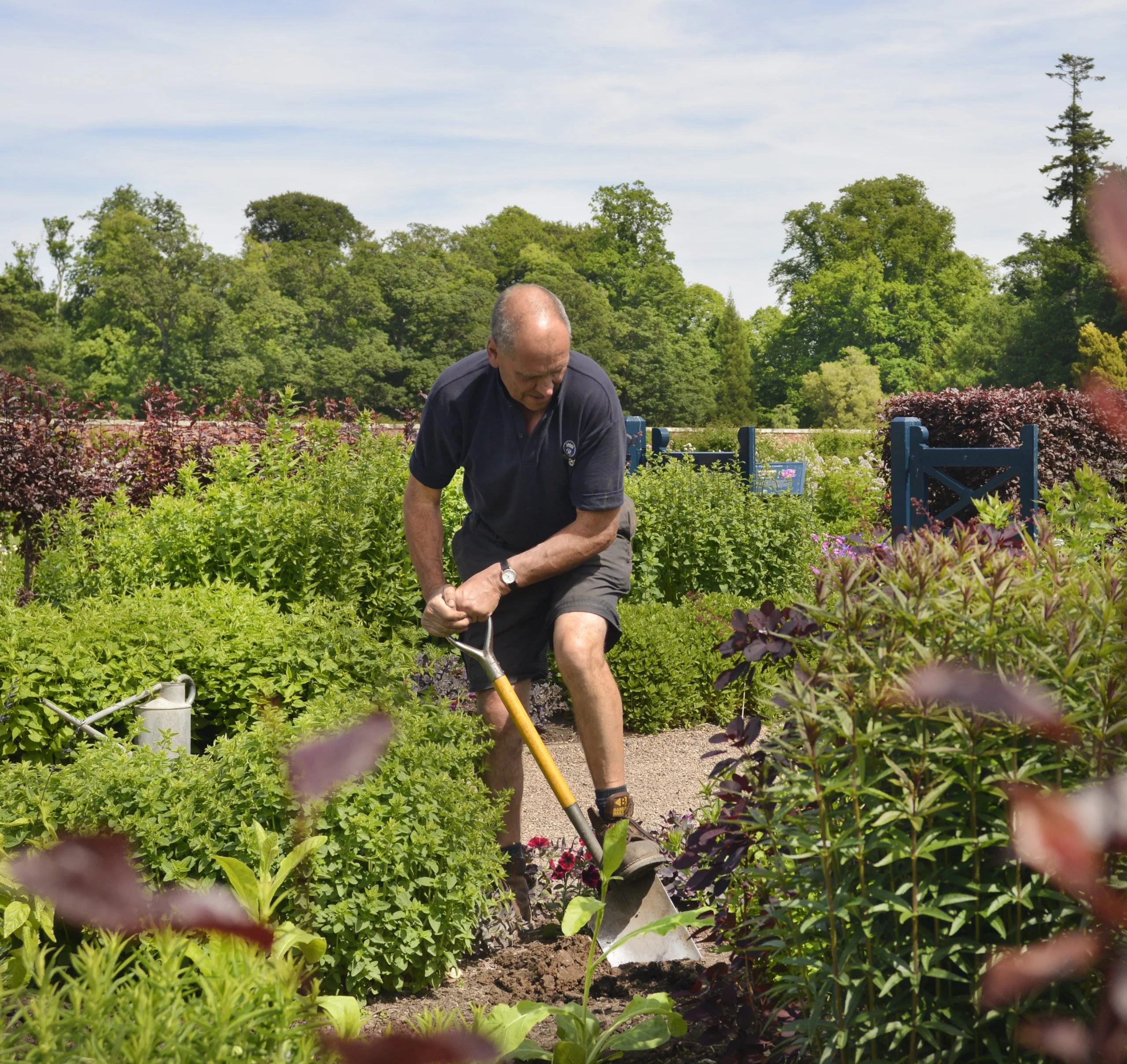 'The wet weather has stopped work outside for the time being, so it is a good time to make a cup of tea and write my latest blog..
At Floors, we are part of an exciting plant trial, which will take place over a three year period, for The Royal Horticultural Society. The plants included within the trial are Hemerocallis (often know as – Day Lilies). The RHS award a merit if a plant grows and flowers well – The award is called an 'Award of Garden Merit', or AGM.
The RHS have asked for Floors Castle & Gardens to take part in the trial to see if the plant deserves this prestigious award. An identical trial is also being carried out at Sissinghurst Castle in Kent, England. These two locations, with their very different climates, will test the plants well, and the RHS can be confident that, if finally awarded and AGM, that the Hemerocallis will grow and flower well in Great Britain.
The Hemerocallis in our garden were planted in the autumn of 2018 and this summer has allowed the plants to become established. It is now time for the three year trial to begin! (2020 – 2023).
The Trial bed is situated in the walled garden close to the Sweet pea rows – keep an eye out for it when you visit. There is also a handy information board with lots of details about the trial itself.
Some of the Hemerocallis are flowering now (July) but it is early days yet… A year from now and we expect the trial to be very colourful.'