Meet the Roxburghe Estates Team – April
20th April 2023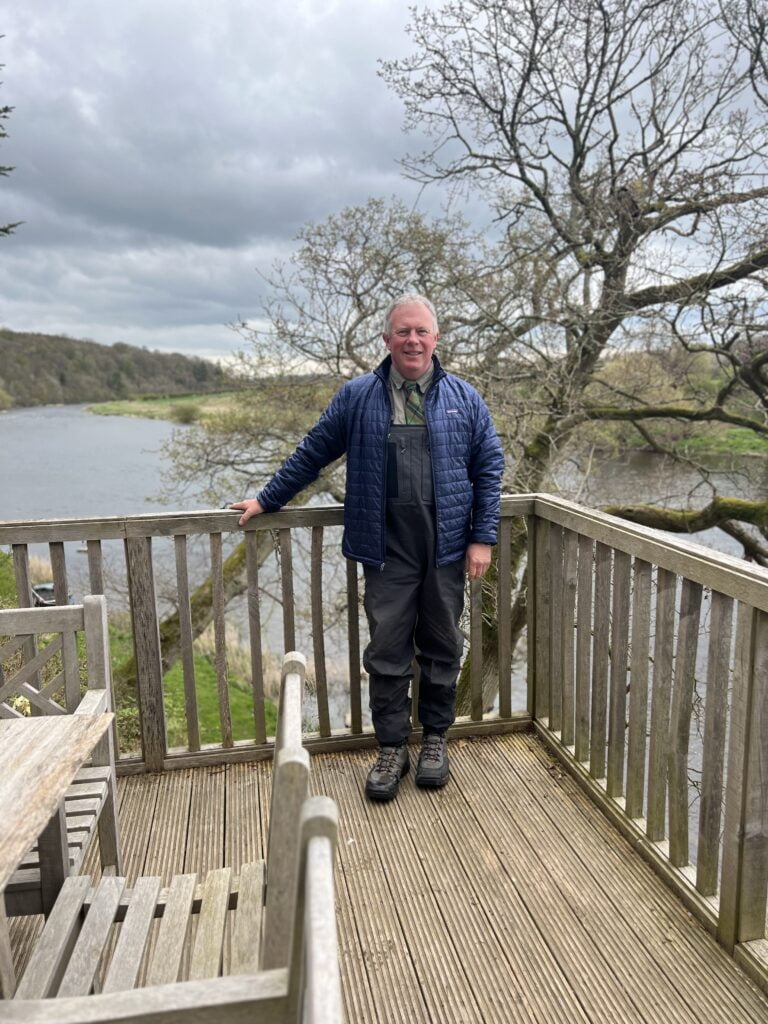 This month we meet Colin Bell, our Ghillies who has been a member of the Roxburghe Estates team for an incredible 31 years!
Our Meet the Roxburghe Estates Team this month features one of our long standing Ghillies, Colin Bell. Colin has been a member of the team for an incredible 31 years!
This Fishing daft Kelso lad left school and served his time as a plumber, because at the time you couldn't leave school and get a job as a Ghillie, unless your father was a Ghillie. But fishing had always been his true passion, he had dreamed of being a Ghillie since the age of 13. In August 1992 Colin took a part time job as a "Back Ghillie" at Dryburgh, when he saw a job vacancy come up for Lower Floors, a beat located on the River Tweed just upstream of Kelso, looking across to Floors Castle.
So it was, in 1993, he began his time on the water here as a Ghillie on Lower Floors. At the start of the 1995 season he was asked by the 10th Duke to move to the Upper Floors Beat, where he has happily remained since.
I asked 55-year-old Colin what his job entails, his explains that his roles are fairly extensive in the daily running and maintenance of the Beat, "We are guides that's what we are". During the salmon fishing season, that runs from February through to November, he is entertaining customers or helping clients with their fishing technique. He will look at the experience of his clients and do as much as he can to ensure that each client, irrespective of their personal ability, is given an equal chance. Colin uses his skill and experience at any given height of water, to carefully navigate where he knows fish are likely to be lying, ensuring that the clients fly is fished in the right place and at the correct speed and depth. The summer months, as well as looking after the fishers, involves a lot of strimming the riverbanks! Which Colin takes great pride in, he enjoys keeping the Hut and Beat smart and tidy.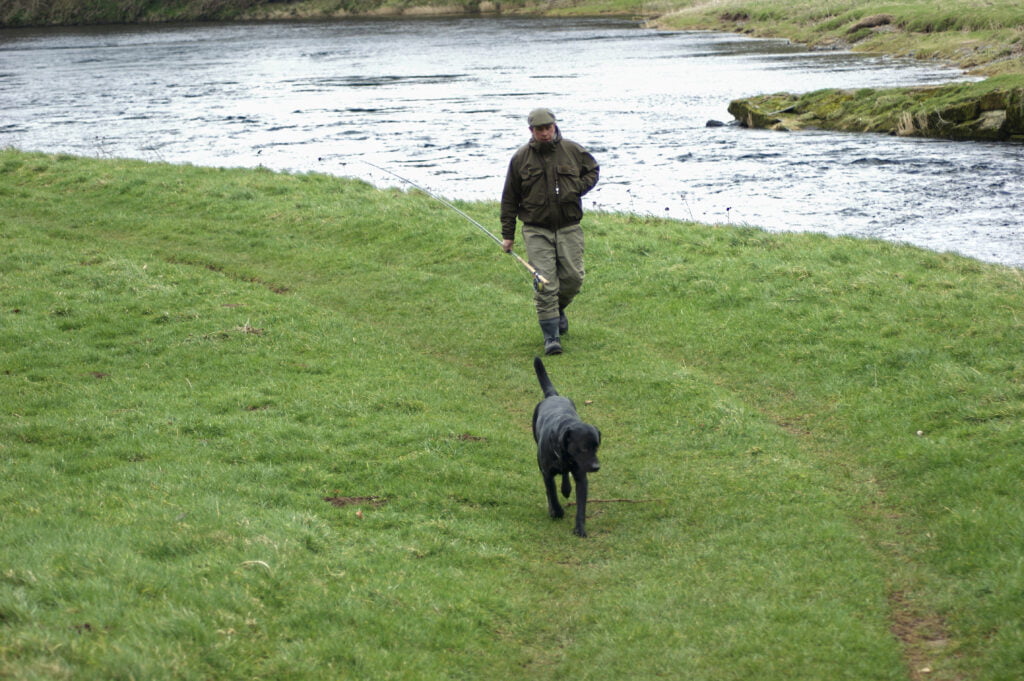 In my chat with Colin it is clear he loves his job, so when faced with the question of what's his favourite thing about the job he answered "well, everything" and went on to tell me that for him he wakes up every morning looking forward to coming to work, he loves meeting the fishers, some he knows very well as they return every season.
I then obviously had to ask what his least favourite thing about the job was for him, for which he simply replied "nothing, there's nothing I don't enjoy". I then try to catch him out, and remind him about the cold, rainy days, he replies laughing "have you seen what I'm wearing, it can rain as hard as it wants to, I'm not getting wet! We have the best kit for the job!" Colin is dressed head to toe in his waders, and waterproof clothing, he's right, he's not getting cold or wet!
In the winter months before the fishing season begins, if it's snowing you can find Colin up on the Castle roof with the other Ghillies, Foresters, Gardeners, members of our Works Department and Farm Workers shovelling snow from the roof. The snow is cleared first thing in the morning to keep the weight of the snow off the roof to protect the roof and to stop it from freezing. He also helps out beating on shoot days here on the Estate.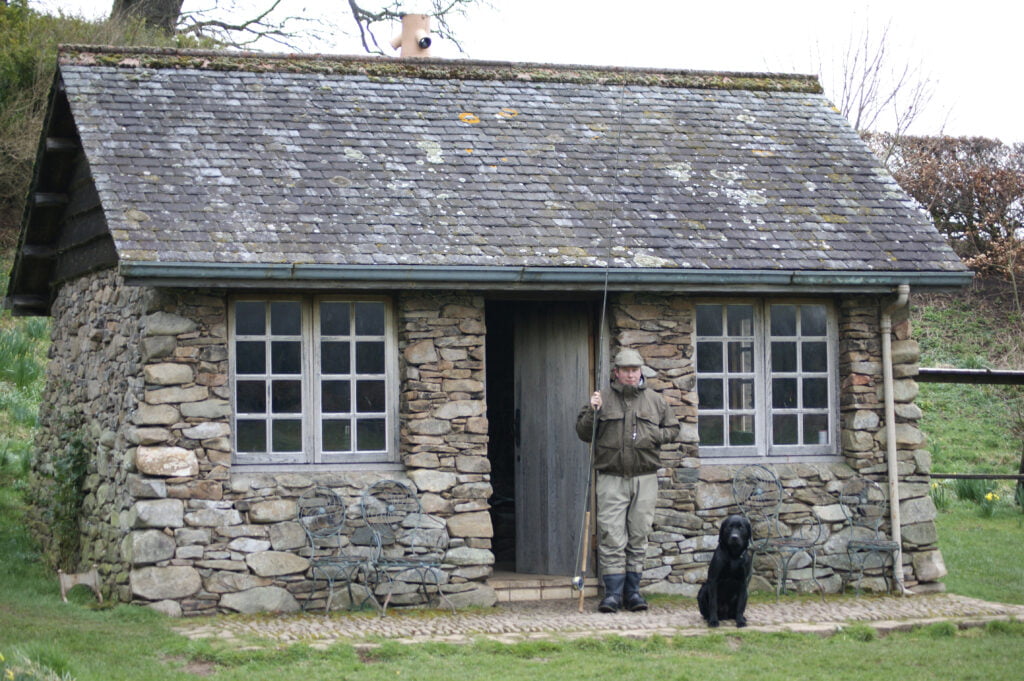 I asked him what's the most unusual thing he has come across in his 31 years here as a Ghillie at Floors. He had a chuckle "there's a lot of great stories, most of them I can't share on here!" he jokes. He then remembers a time back when he first started at Floors. A chauffeur driven wealthy fisher pulled up one morning to fish in a long Mercedes saloon car, the chauffeur got out, opened the back door and the client got out and greeted Colin. A couple of minutes later another chauffeur driven matching Mercedes saloon pulled up and parked behind the first. The chauffeur got out, opened the back door and 2 Spaniels jumped out – his dogs had their own car to travel in! Colin got to know him over the years and said he was one of the kindest and nicest fishers he has ever met. Another fisherman forgot to put his hand break on his Rolls Royce….and it ran over a cliff at the top of the beat!
Colin of course enjoys fishing himself but confesses only on his beloved Floors Beats. He loves to go hillwalking in his downtime, "it used to be golf, but I got sick of that!!"
I asked what does he see for the future of fishing "well there's no question about it, fishing has changed a lot since I first started as a Ghillie, and look without a doubt, it's going through a quiet spell at the moment, but as long as there is fish and fishers we have a job to do." The best days catch of Salmon he has seen was a 44 lb fish, and a new day record for Upper Floors.
I could write a book on Colin, he is such a knowledgeable, passionate and kind man. One who clearly loves his job and the Estate. Thank you Colin, for just being you.