Meet the Roxburghe Estates Team – February
17th February 2023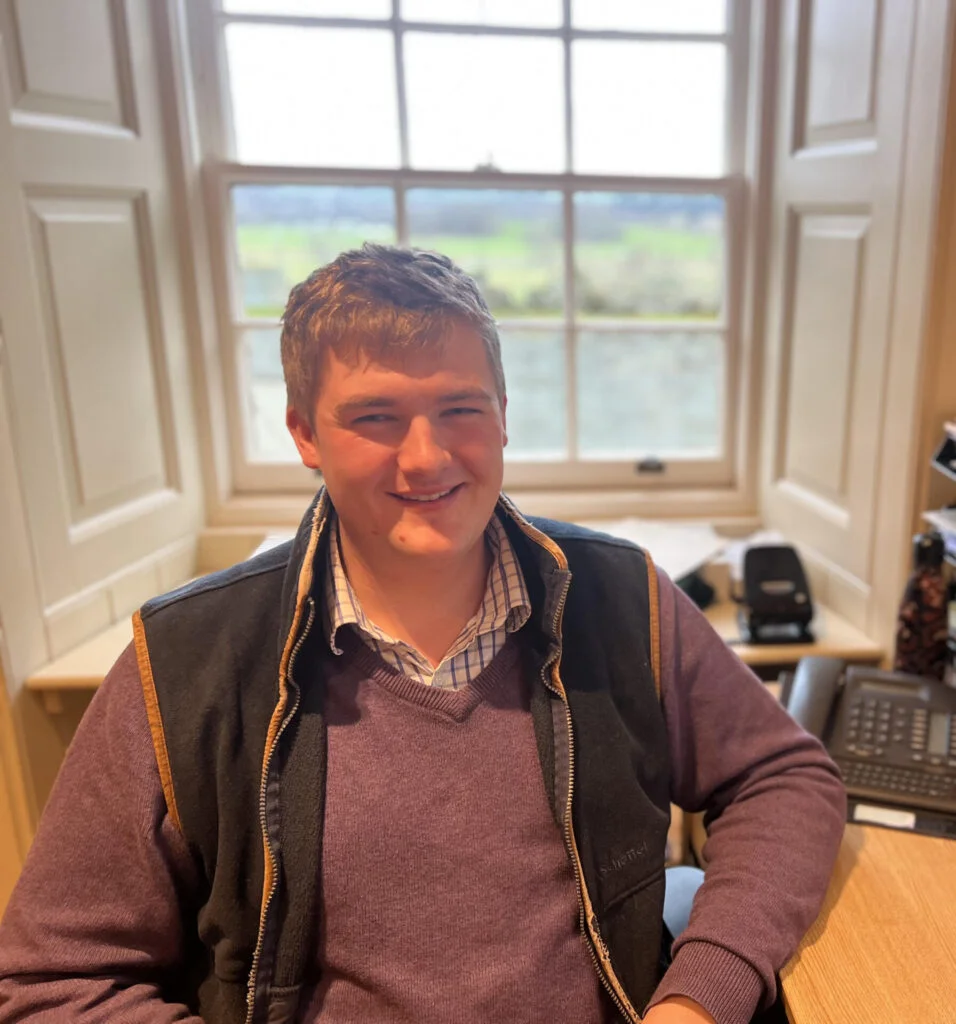 This month we meet our Assistant Land Agent, who joined the Roxburghe Estates team after completing his Rural Land Management degree.
In our latest "Meet the Team" feature, we are delighted to introduce to you Patrick Kelly. Fresh-faced 22-year-old Patrick joined the Roxburghe Estates team as Assistant Land Agent just 8 months ago after completing his Rural Land Management degree at the Royal Agricultural University in Gloucestershire.
Born and raised in North Yorkshire, Patrick attended school in Whitby and Cumbria before University. He now lives here on the Estate and has very quickly made the Scottish Borders his home. As Assistant Land Agent he has many varied duties to undertake on a daily basis, but in simple terms he supports the Estate Manager in all things Farming, Sporting and Property related. When asked what his job entails, he chuckles and answers "There's so much going on around the Estate", (an ongoing theme in these meet the team features, but it's so true), "one day you can do one thing the next day, something entirely different, neither of which were what I had planned when I came into the Office that morning! Take this interview for instance, we had this booked in the diary a fortnight ago… and we are just getting around to it today!"
When asked what his favourite thing about the job is, he quickly answered, "I like everything. I really enjoy getting out and about and seeing different parts of the Borders, meeting different people". I then obviously had to ask him what his least favourite thing about his job was and with a grin and without hesitation Patrick answered "Excel, oh and Landmark". Outside of the Office he enjoys playing cricket, shooting, and doesn't mind a trip to the pub with his mates!
Patrick informs me that this is just the type of job he was working towards when studying at University. Because he is so new in his post, I was interested to find out if he was still learning in his new position "Funny you should say that, I'm currently undergoing a two-year process which is my APC (Assessment of Professional Competence) which Roxburghe Estates are putting me through. I'm getting various sets of training day to day and by the end of it, I should hopefully be a qualified Rural Surveyor". Looking forward to his future at Roxburghe Estates, Patrick realises there are various challenges in the countryside and farming at the moment, but he is interested in being part of that journey.
We have all very much enjoyed getting to know Patrick these last 8 months and he has already become quite the character in the office, his arm didn't take much twisting to dress up as Father Christmas at the office Christmas meal and hand out the secret Santa gifts. A great sport and a great addition to the team!