Meet the Roxburghe Estates Team – June
28th June 2023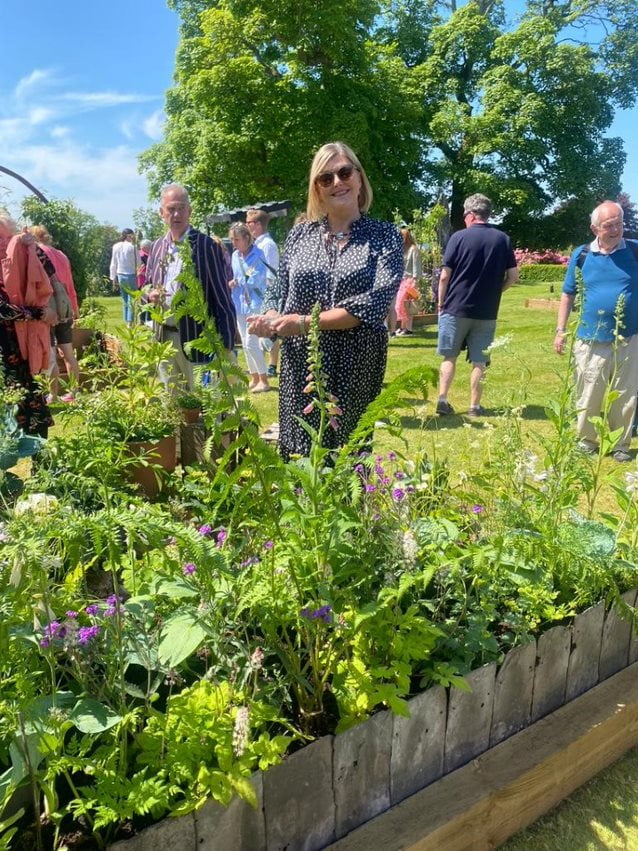 This month we meet Kate McClorey, our Assistant Head Gardener at Floors Castle!
This month I caught up with Kate Mcclorey – Assistant Head Gardener here at Floors Castle.  Kate joined the team in December 2021, she discovered her passion for gardening since COVID and quite the career change!
Originally from Sevenoaks in Kent, living in the depths of the countryside with only one bus a day, Kate longed to live the city lifestyle. So, as soon as she could, she moved to the big smoke of South London where she studied Classics (Greek mythology and Latin); however, much to her father's disgust she dropped out of university, so he made her attend the Lucy Clayton Finishing School in Knightsbridge.
This consisted of one year of learning deportment, table etiquette, grading and grooming, shorthand and typing.
When Kate left finishing school, she thought she wanted to be a journalist and had a job lined up as a Press Officer for the CBI, however, just before she was due to start, she was doing some temporary work in an agency of what was at the time a really young industry, IT Recruitment, and was offered a full-time position.
She then moved onto another IT company and progressed to Resourcer – finding skilled workers. Then Kate was asked to move onto sales, which involved cold calling, which she hated and found hard, but one of those calls was to Scottish Widows in Edinburgh and was asked by them to travel up to their Edinburgh office for a meeting.
The meeting went extremely well, and Kate ended up having 160 contracts working there! She then took on Standard Life and it snowballed from there; she had made such a name for herself that her and her husband relocated to Edinburgh 30 years ago to look after Scottish division of the company. She was then head hunted for a different IT Company which involved travelling all over the world with big-name clients on her books.
Having worked in the industry for decades, she decided to create a new company, offering IT recruitment and developing a software platform to hire people; "Indeed" use this software for helping people find suitable jobs. Her company is very successful and is currently run by her son.
Kate was then approached to work for a new company, but for her, this was not the best decision, and after 2 years and just prior to COVID she decided she had had enough of the industry and took the leap into horticulture, something she had always dreamt of doing.
So, during COVID Kate completed the RHS level 2 course which she fast-tracked and passed with distinction. She then signed up to 6 months practical gardening at Edinburgh Botanical Gardens and also to WRAGS (Work and Retrain as a Gardener Scheme) which is how she found her way here, to Floors Castle. Travelling from Edinburgh 2 days a week to begin with, and then 4 days a week. With her training completed, staff changes, and so much work to be done Kate was offered a full-time Assistant Head Gardener position with Head Gardener Simon McManus, who has a wealth of knowledge and has been part of the gardening team here for over 17 years.
Kate's skill and love for gardening were celebrated last month as she won the Scottish Garden Design Competition at the Scone Palace Garden Fair.  Her entry named 'A Sensory Courtyard Retreat' won over the Chelsea RHS judges.
The courtyard design was inspired by her frustration at seeing many small urban courtyards or spaces outside flats and tenements being paved over or used as a rubbish space, with no opportunity for wildlife to thrive, or people to escape from city life.   Her garden design was intended to show how 'difficult' shady spaces could be turned into a haven for wildlife and for people – even allowing the growth of edibles and herbs, whilst being surrounded by a calm, scent-filled environment.   She wanted her design to inspire others and show that for a relatively low cost and utilising reclaimed materials we can green our city environments, improve quality of life, and encourage biodiversity, even in the smallest shady corner. One of the judges comments "you are a gardener and plants woman, not just a designer".
I asked Kate what her favourite thing about the job is – she answered "the team", working with such lovely, friendly, talented and passionate people;  I love working with Simon, we work well together and I never stop learning from him. When I open the gates early morning, that quiet and bird song… I just love my job. Working on the recent volunteer program to encourage the local community to enjoy gardening at Floors has also been a huge pleasure. We have 6 fabulous volunteers, it's a huge work load and we are so grateful to all of them"
In reply to the worst part of job, "propagation can be tricky, often Simon, who is an expert at this, sets me little tests and we have in-house competitions on whose cuttings grow, "I'm sure he swaps them over" she jokes – "but mine definitely don't have the same survival strike rate as his". She rolls her eyes smiling "do that again" Simon will say to her,  however,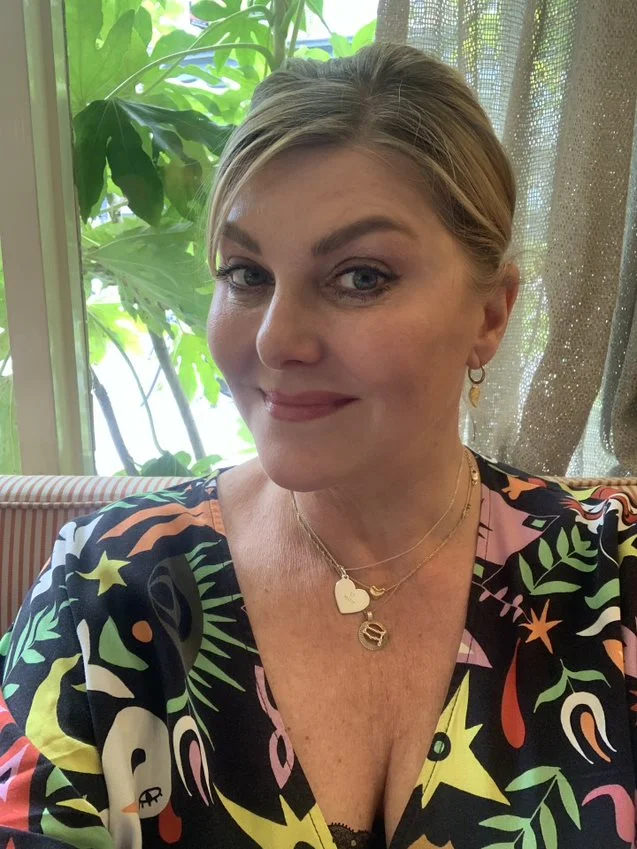 when you get a "good" that is sweet success and a victory for Kate!
In her spare time, Kate enjoys reading old gardening books, going to music gigs, dining out and travelling – every year she likes to visit somewhere new and exciting.
I asked Kate what she is looking forward to the most in the Garden for the future: "For Floors to be a real destination garden, well recognised and inspirational, on real gardeners' list to visit. If more people came to the gardens, we could invest more into restoring some parts of it that don't exist anymore, such as the old Rockery". She hopes the visitors leave Floors Gardens happy and inspired to try new things at home – repurposing, growing food and enjoying the great outdoors.
Her ambition for the future is to have a show Garden at Chelsea Flower Show, and I am sure, like everything Kate has put her mind to, she will achieve this and it will be blooming marvellous!!
Well done Kate, what a story! We are so very lucky to have you.
Keep up to date with Kate's gardening journey by following her on Instagram @myyearat_floors – Kate Mcclorey