Meet the Roxburghe Estates Team – March
17th March 2023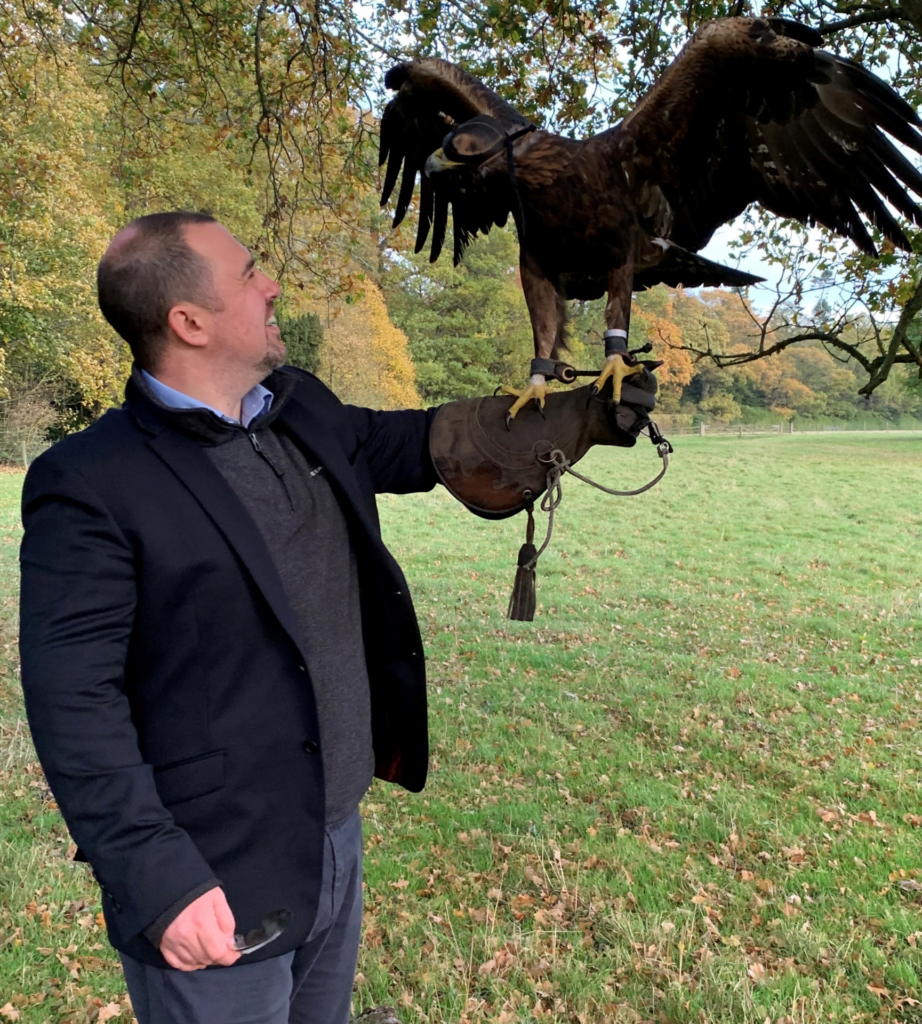 This month we meet our Operations Manager, Dr Matt Thompson who originates from Cambridgeshire.
Next up in our "Meet the Team" feature we have Dr Matt Thompson, our Operations Manager here at Floors Castle. Now I have to be careful what I say in this feature, as Dr Matt is my boss. He hasn't always been my boss however, and I do like to call him Ross from Friends on occasion, as in my eyes he not a "proper" Doctor, but he assures me that he is; in fact he is a Doctor of History!
Matt originates from Cambridgeshire, and moved to Yorkshire to attend the University of Hull and completed a Bachelor's degree in Sociology and Anthropology and then went onto do a Bachelor's Degree in History and Archaeology. Following this he moved to York where he completed a Master's degree in Medieval studies and then spent the next 4 years completing his Doctorate, whilst also working for York Archaeological Trust. Matt moved to the bonnie Borders in 2014 and joined the Roxburghe Estates team in May 2015 as a Seasonal Castle Guide, during that time he was also House Manager at another country estate. He was then promoted in 2018 to Visitor Support Manager, which involved him running all things within the Castle during the open season and in May 2021 he became Operations Manager, talk about climbing the ladder!!
As Operations Manager Matt has to spin a lot of plates at once to keep the cogs of Floors Castle Enterprises (which is the visitor arm of Roxburghe Estates) turning! His job entails a variety of things including, line managing the Gardens, Catering, Marketing, Castle and Retail to name a few departments, he also helps organise events, is our in-house Historian, deals with financial management, corporate events and partnerships; in a nutshell he basically insures anything that involves bringing Floors Castle to the wider world.
When asked what his favourite thing about his job is he answers "Well, it's something which I would love to be able to dedicate much more time to, which is managing a really talented bunch of people. I am always floating between departments and feel I would like to give each department more of my time. I also love that feeling you get after a successful event, where we sit back and think "wow, we did that, that was a success. That's why I come back every day. It's a really lovely 'office' to drive up to in the morning, it never gets boring".
I obviously then followed this up by asking what is his least favourite part of the job is, it took him a while to answer this, but he sometimes regrets that he is not customer facing anymore. He doesn't get to spend much time engaging with the visitors as Operations Manager and he misses that, as it was a part of his previous role he enjoyed. Now he spends his time managing managers (amongst other things) and thinking about the whole picture rather than just the Castle.
When Matt is not doing all things Floors Castle, he enjoys exploring new places with his wife Kirsty, hanging about in historical attractions, reading and drinking whisky (these activities take part hand in hand apparently). He is also a bit addicted to antique shopping. Basically, he is an out and out history nerd!
I finished up asking the Dr what he looks forward to the future of Roxburghe Estates he smiles and answers "I think it is rather exciting. Since we as a team have been installed, we have made a great start in developing a bigger, better, brighter future for Floors Castle, so growing this and embarking on new projects is something I look forward to. I like the notion of looking back on Floors as I found it and Floors as I eventually leave it."