Sheep Shearing on the Scottish Borders
28th July 2021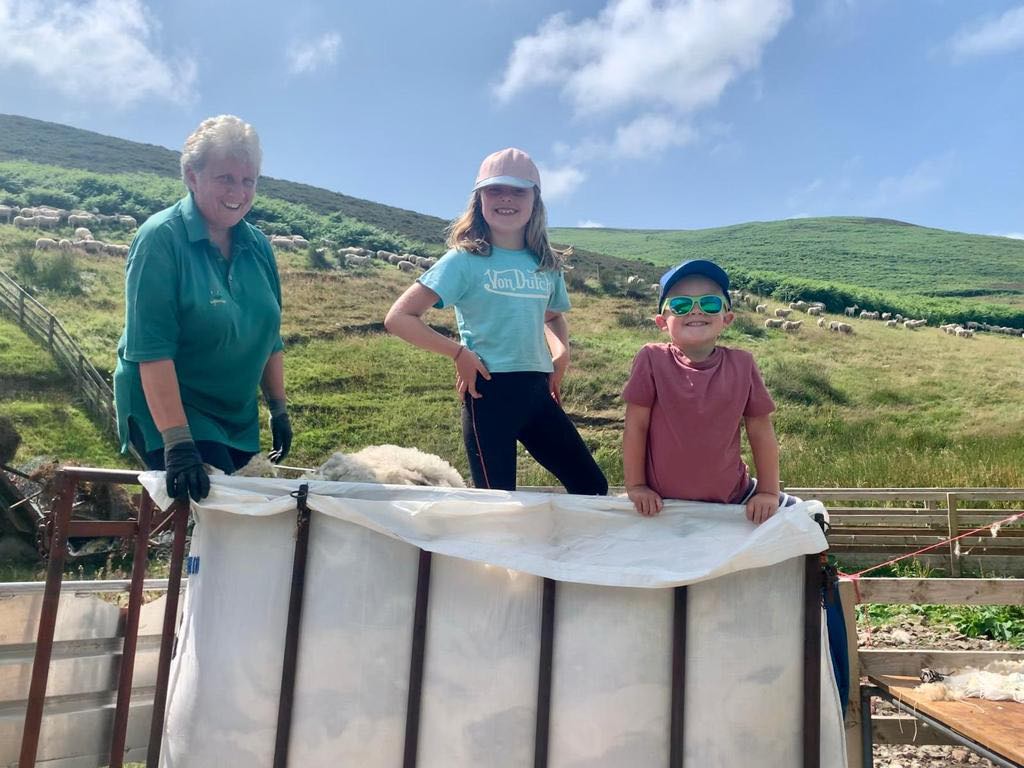 Over the last couple of weeks, farmers across the Scottish Borders have been busy shearing their flocks. Sheep can't be shorn, or their wool packed, whilst wet, so the recent spell of nice weather has provided the perfect conditions for the sheep to dry-out, ready for shearing.
Anyone who has watched Clarkson's farm will, firstly, know how mischievous sheep can be and secondly, how important shearing is for sheep welfare. Aside from helping keep the sheep cool in hot summers, shearing also prevents a build-up of manure and urine in the wool, which could cause an infection. It also creates a clean environment for newborn lambs.
At the Mainside Farm, just outside of Howman, the Weir family had a full team of helpers, including Darcy (6) and Fergus (4) to shear their 600-strong flock in the July heat. Laura Weir explained how they dealt with the warm temperatures.
'Thankfully last week saw the back of shearing for 2021. What an exhausting job, never mind the in the blistering heat! The 600 odd ewes at Heatherhope are sheared outside so Stuart and Craig had to make a canopy cover to protect the clippers and the rowsies from the sun, as it was extremely warm. Gosh, the sheep must feel great when they hop off that trailer!'
Once the sheep have been shorn, the fleece is rolled by the rousey (or helper) in a standardised way and packed into large wool sacks. These sacks are taken away to be graded, cleaned and processed.
Over at the Yett, just outside of Hownam and Morebattle, Tenant Farmers Ann and Dereck Redpath have just put their shearers down for the year and explained how, although once a profitable part of sheep farming, the wool market is no longer what it used to be.
'Wool is now sadly a by-product of sheep farming. Fleeces from sheep in this area are earning less than 30 pence per Kilo, depending on the quality. It can cost as much as £1.50 to pay someone to shear them.'
With the sheep now back in the fields, with their new summer coats, they won't need shearing again for another year.