The joys of spring
30th April 2020
As lockdown continues across the country, we have visitors of a different variety frequenting the grounds here at the Castle and across the wider Roxburghe Estate. In our latest edition of the Feel Closer to Floors blog, we celebrate the beautiful wildlife making a home here.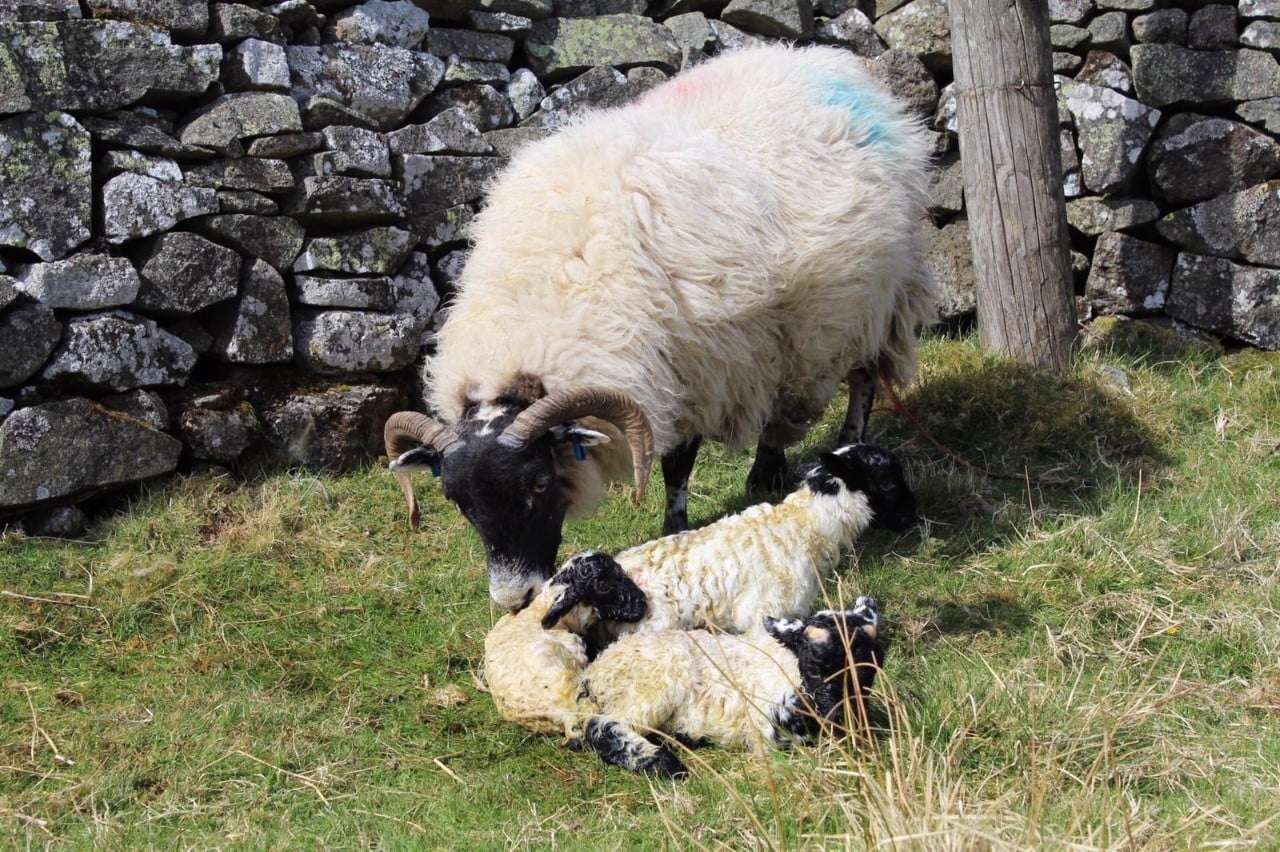 From ducklings on the Dyre Water at Byrecleugh, to nesting swans in the Bowmont Forest, deer grazing in the parkland and wild birds in the garden; it's lovely to see so much local wildlife enjoying spring in the Scottish Borders.
April has been an extremely busy time for our tenant farmers and their families. A number have been home schooling and involving their children in looking after their livestock. We received a great photo of one of our youngest farmers, 18 month old Maisie, helping hand feed a young hereford bull calf called 'Pablo'. Lambing season has of course been in full swing and we have also welcomed the safe arrival of many new calves across the estate.


We have been spoilt with good weather of late, with warm days filled with sunshine. This has not only been a welcome rest from the rain for our gardening team, but the incredible sunrise and sunsets that capture the magic of the landscape have also been a real treat!
Over at Floors Stud, Attraction, one of the finest racehorses ever to have been bred in Scotland welcomed the arrival a delightful bay colt on 13th April, weighing an incredible 64kg! Both mother and son are doing very well and we look forward to watching him grow and prosper. We were also delighted to see an article featured in the Thoroughbred Daily News about Attraction. Click here to view it.


The gardens continue to change by the day. The blue and silver boarder has come into flower, with the Camassia taking centre stage. Our gardeners have also been busy thinning the impressive grapevines in the glasshouses. There are many bunches to be tendered to – a time consuming job, but worthwhile when the fruits of their labour can be enjoyed throughout the season to come.
May 1st would have marked the official season opening here at Floors Castle, however the Castle, grounds, gardens, Terrace Café and deli still remain closed at this time. During these uncertain times we are continuing to monitor the Covid-19 situation closely and are following the governments guidelines, therefore please do keep an eye on our website and social pages for any updates.
In the meantime, we send our best wishes and hope that you and your families remain safe and well.