Winner 'Best Visitor Experience' Award 2019
11th November 2019
We are delighted to announce that Floors Castle & Gardens has WON Association of Scottish Visitor Attractions "Best Visitor Experience" Award 2019.
Entries for the award, sponsored by The Royal Yacht Britannia, were received from visitor attractions across Scotland, all of whom were then visited by members of Britannia's management team to see if they were delivering what they promised in their entry forms.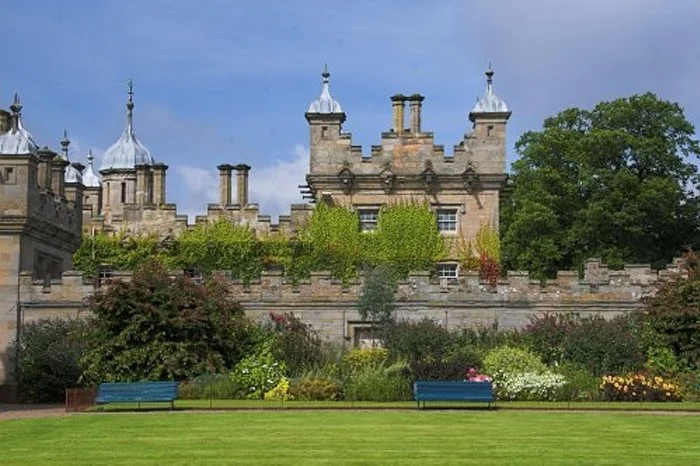 Following this initial assessment, a shortlist of 3 attractions was drawn up. The 3 finalists, which also included Blair Castle and Highland Safaris, were then visited by the judging panel chaired by Bob Downie, Chief Executive of The Royal Yacht Britannia.
Commenting on Floors Castle and Gardens' win, Chairman of the judges Bob Downie said: "Judges were highly impressed by the warmth of welcome at Floors, with excellent staff engagement throughout the experience, ensuring that visitors received a level of service that was both personalised and inspiring. There was also a clear emphasis on authenticity, with efforts made to source high quality, local, often home-made, produce in the delightful café".
Linda Wigley, Operations Director at Floors Castle and Gardens, commented: "We are absolutely delighted to have won this prestigious award from ASVA. "Quality is paramount to the visitor experience and everything we do at Floors Castle is to a high standard of personal presentation and customer service. Staff are chosen specifically for their people skills and aptitude in providing excellent customer service, and they are always looking to make a difference to the visitor's day. They are passionate about the place in which they work and their personal approach shines through in the way they engage visitors in stories relating to the family and history of the place.
The family also plays an important part in the running of Floors Castle, and this is reflected throughout the visitor experience which aims to provide a personal, relaxed, informal and welcoming atmosphere."
ASVA CEO Gordon Morrison said: "This win demonstrates the commitment and desire of the entire team at Floors Castle and Gardens to work together to provide a world-class experience that doesn't just meet, but exceeds, visitor expectations.."