03/06/2023
Dino-Floors
ROARSOME FUN FOR ALL THE FAMILY!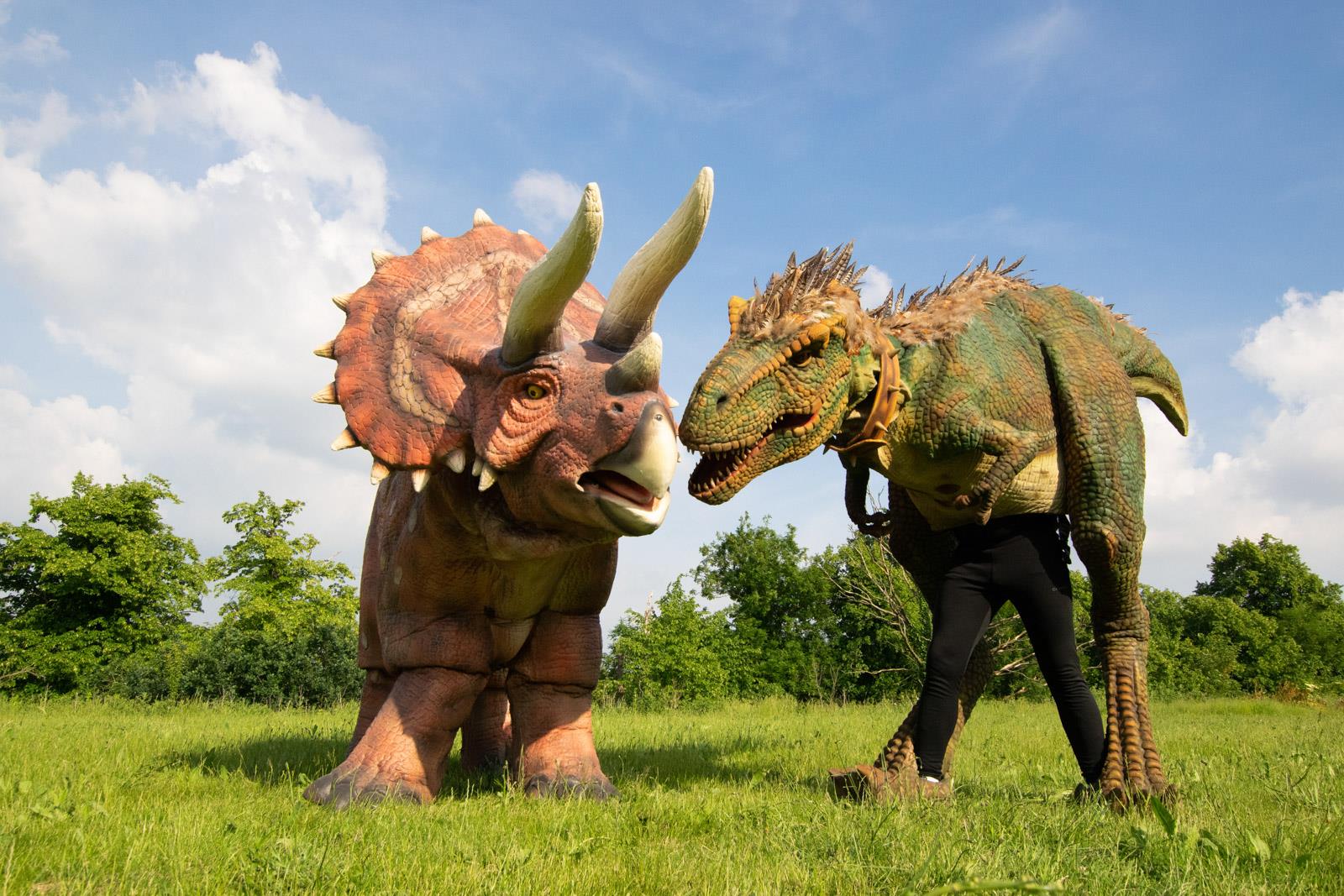 Experience a thrilling, unique, immersive dinosaur spectacular in this roarsome interactive day for all the family!
Discover a pre-historic world of astonishing (and remarkably life-like) dinosaurs. Meet a host of impressive creatures, including every child's favourite giant, the Tyrannosaurus Rex, a Triceratops, Megalosaurus, Stegosaurus and some rather adorable Dino Babies!! This is an unmissable opportunity to talk to a Triceratops, roar with a T-Rex or stomp with a Stegosaurus.
Parents and children alike will stand and stare open mouthed at the live dinosaurs walking around in front of them. Enjoy our fun, interactive, educational musical entertainment shows and get their own selfie photo opportunity with the dinos! Special meet and greet walkabouts offer all our brave explorers the chance to get up close and personal and make a new dinosaur friend
Featuring 3 fabulous Dino Shows: Including How to Train your Dinosaur & The Fabulous Dr Fossil Show.
Packed with interactive walkabouts, selfie zone, Dino Babies, Jurassic Playground, Winged Pterosaur, dressing up, Sit-on Statues, Hatching eggs and more…
Our Dino-Floors event will take place in the Walled Garden at Floors Castle. ALL ENTRY to this event will be through our Farm Entrance from the B6397 (Sat Nav Postcode TD5 7RN) and ALL car parking will be at our Garden/Terrace Café Car park. More information, photographs, videos and vendors will be released in due course.
Book now to avoid disappointment, tickets are limited
£20 per person (Adults & Children – recommended for children ages 3+)
ANNUAL PASS OFFER – BUY 2 TICKETS, RECEIVE A 3 RD ONE FREE – To qualify, simply produce a valid Floors Castle Annual Pass to receive your free ticket on entry.*
*Offer limited to one free ticket per Annual Pass.
🦖COMPETITION – CELEBRATE NATIONAL DRAW A DINOSAUR DAY AND WIN TICKETS TO DINO-FLOORS!
In case you didn't know, it is "National Draw a Dinosaur Day" on January 30th so, as we have some amazing Dinosaurs coming to visit us at Floors Castle this Summer, we have decided to create a competition to spread some positivity and have some fun while celebrating "National Draw a Dinosaur Day"!
🦕We have 3 sets of 2 tickets to give away to our 3 winning dinosaur pictures.
We are challenging YOU to draw a dinosaur! Any kind of dinosaur! Take out your pencils, wax crayons, coloured pens, paintbrushes and draw your very own version of the most marvellous creature to have ever walked the Earth. It's fun and you can take part no matter your age.
All you must do is upload your submission in the comments section of this post on our Facebook page or email a photograph or scanned version of your dinosaur drawing to us using this address… [email protected]
PLEASE SHARE, entries close on February the 10th and the winner will be announced shortly after that, good luck and have fun! We can't wait to see your masterpieces!