11/05/2023 until 14/05/2023
Floors Castle International Horse Trials Sponsored by The Malcolm Group
Four days of competition within the prestigious grounds at Floors Castle.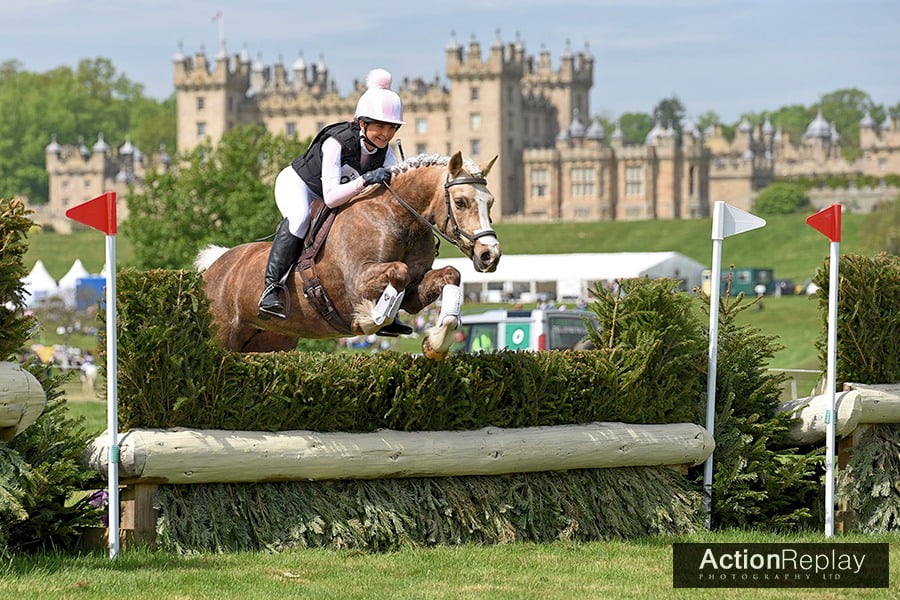 Gates open from 8am on Friday, Saturday and Sunday to spectators. All tickets can be purchased prior to the event on our website or at the gate upon entry to the event. The event timetable will be posted on our website prior to the event, spectators can expect a fun and exciting day out watching the competition unfold in all three phases of the British Eventing classes. Take a walk down to the NFU Mutual Water Complex and grab a soft or alcoholic beverage whilst watching the action unfold. 
Support your school in the NSEA team jumping in Arena two and cheer on the teams who aim to jump a clear round against the clock and win their qualifying place at the championships later in the year. 
Don't forget to bring your furry friends along too and enter the dog show, there are a variety of classes including specific breeds and novelty classes for all ages. The dog show runs on both Saturday and Sunday alongside a gundog demonstration at midday. Please make sure dogs are always kept on leads. 
In 2023 the shopping village will be in a new location situated around the Cleland's Main Arena and will offer a variety of food and drink options as well as products from independent boutiques, unique arts & crafts and a wide range of equestrian products. 
Tickets available to purchase now
We look forward to welcoming you back to Floors Castle in 2023!  
General/ ticket and sponsorship enquiries –[email protected] or [email protected]
Membership package enquiries – [email protected]
Trade stand enquiries – [email protected]
Event Details
Valid tickets:
Event Ticket
Date:
11/05/2023 until 14/05/2023
Time:
Gates open at 8am...
Tickets Available Now
Book Now
Tickets from:
To be confirmed...
Buy Online